Malibu is a gorgeous beachside community located about 30 miles west of Downtown Los Angeles. With a coastline that spans 21 miles, the city is a mecca for affluent homeowners looking for beachfront property and an escape from everyday life. From big-name celebrities to business moguls, Malibu real estate is highly sought after, and beach houses sell for a premium.

While Malibu comprises a number of different neighborhoods, Broad Beach and Malibu Road beach homes are some of the most prized properties in the area. These neighborhoods offer unparalleled waterfront properties and exclusive access to private beaches.

If you're thinking of relocating to Malibu, here are the top five reasons why people love living on the beach in this charming community.
1. Breathtaking views
Imagine sitting on your private patio around dusk and kicking back and relaxing with a cocktail or two while the sun sets behind the Pacific Ocean. Yellow and red colors dance in the sky as the last lights of the sun slip away into the night. That could be how you spend every evening if you own oceanfront property in Malibu.

Owning a beach house in Malibu, such as Broad Beach waterfront property, offers access to spectacular views most people can only dream of. Homes in the area sit on white sandy beaches and provide fantastic views of the ocean in which dolphins frolic and pelicans swoop around. Even if you just want to watch the surf break against the shoreline, you can do so from the comfort of your own home.

There is a reason most beach homes in Malibu sell for a high price tag — the views they include are priceless.
2. Thriving surf culture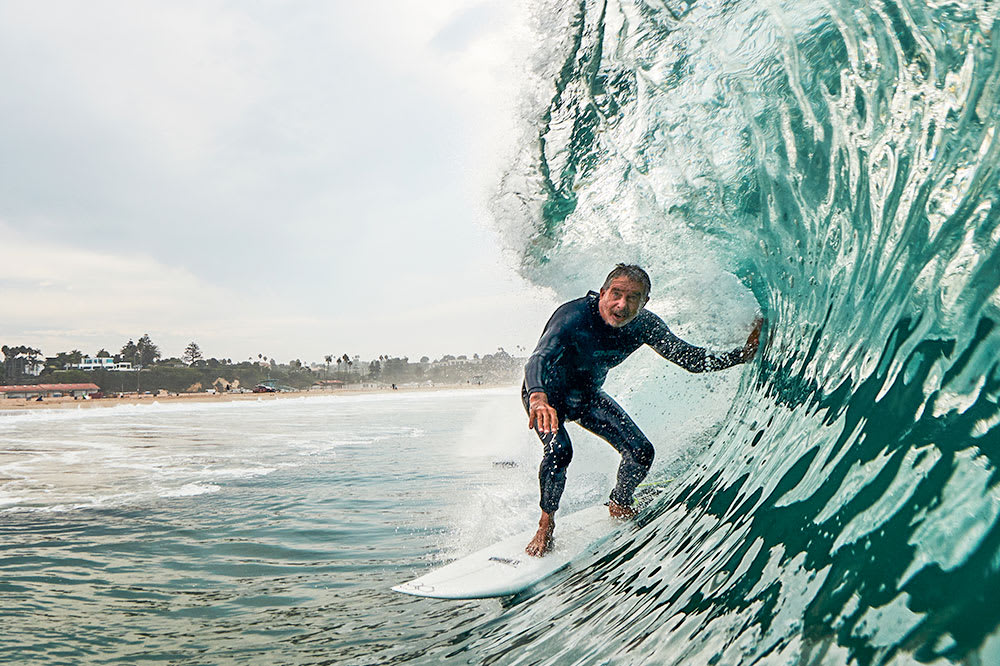 Mark Gruskin, Zuma Beach. Photo Steven Lippman
Since surfing first began back in the 1920s, Malibu's local surf scene has thrived, as told by
Curbed Los Angeles
. Every day, surfers bike, walk, or drive to the beaches across Pacific Coast Highway. These dedicated surfers must fight their way through the parking lots and crowds to finally paddle out and find the perfect waves. The waves in Malibu can be rough at times; however, when conditions are right, they form world-famous surfing breaks that are not to be missed.
Owning your own beachfront property in Malibu provides easier access to the local beaches, which is any surfer's dream. Not only would you be part of the thriving surf culture, but you'd also be able to fully take advantage of it. Whether you're an expert or a beginner, riding the best waves Malibu has to offer is so much easier when you actually live on the beach.
3. Wildlife watching
Photo courtesy of Brad Stanley
Perhaps the most popular wildlife to watch in Malibu is the yearly migration of gray whales that swim off the coast to their mating grounds. These majestic creatures make their route through the Pacific Ocean every year from early December through May and can be spotted at one of the many whale watching points throughout the city. Depending on the location of your beachfront property, you may be able to watch these whales from your own home.

There are many other types of wildlife that waterfront property owners can look forward to watching. In terms of whales, many Malibu residents have also spotted blue whales, minke whales, and humpback whales off the coastline. Additionally, dolphins and sea lions are a very common sight in the area. If you venture into the water itself for either scuba diving or snorkeling, you will see many sea creatures native to the local waters.

Malibu Road beach homes and other waterfront properties in the area provide easy access to the local wildlife, which is sure to please children and nature enthusiasts alike.
4. Dine on delectable seafood
The entire city of Malibu features some of the best seafood restaurants in the country. With easy access to fresh fish and other sea creatures, each dish tastes as if it was just pulled out from the ocean, which in many cases, it probably was. While some restaurants are pricier than others, the opportunity to dine on some seriously good eats is unmatched.
One notable local restaurant includes
Neptune's Net
, located right on the Pacific Coast Highway. Featured in a variety of movies, such as
The Fast and the Furious
, this eating establishment has been around for over 60 years. Locals recommend ordering the fish and chips or seafood sampler.
Of course, another option to dine on fresh seafood is to catch it yourself. Living on the beach allows easier access to fishing, whether on the beach itself or out on the water in a boat. You could even join the other fishermen on the Malibu Pier to compare your catches of the day. In the summer, you'll likely catch halibut, whereas you'll probably be fishing for corbina and mackerel year-round.
Whether catching the fish yourself or checking out a local restaurant, living on the beaches of Malibu means you'll be able to feast on incredible seafood anytime you want.
5. Convenient access to the beach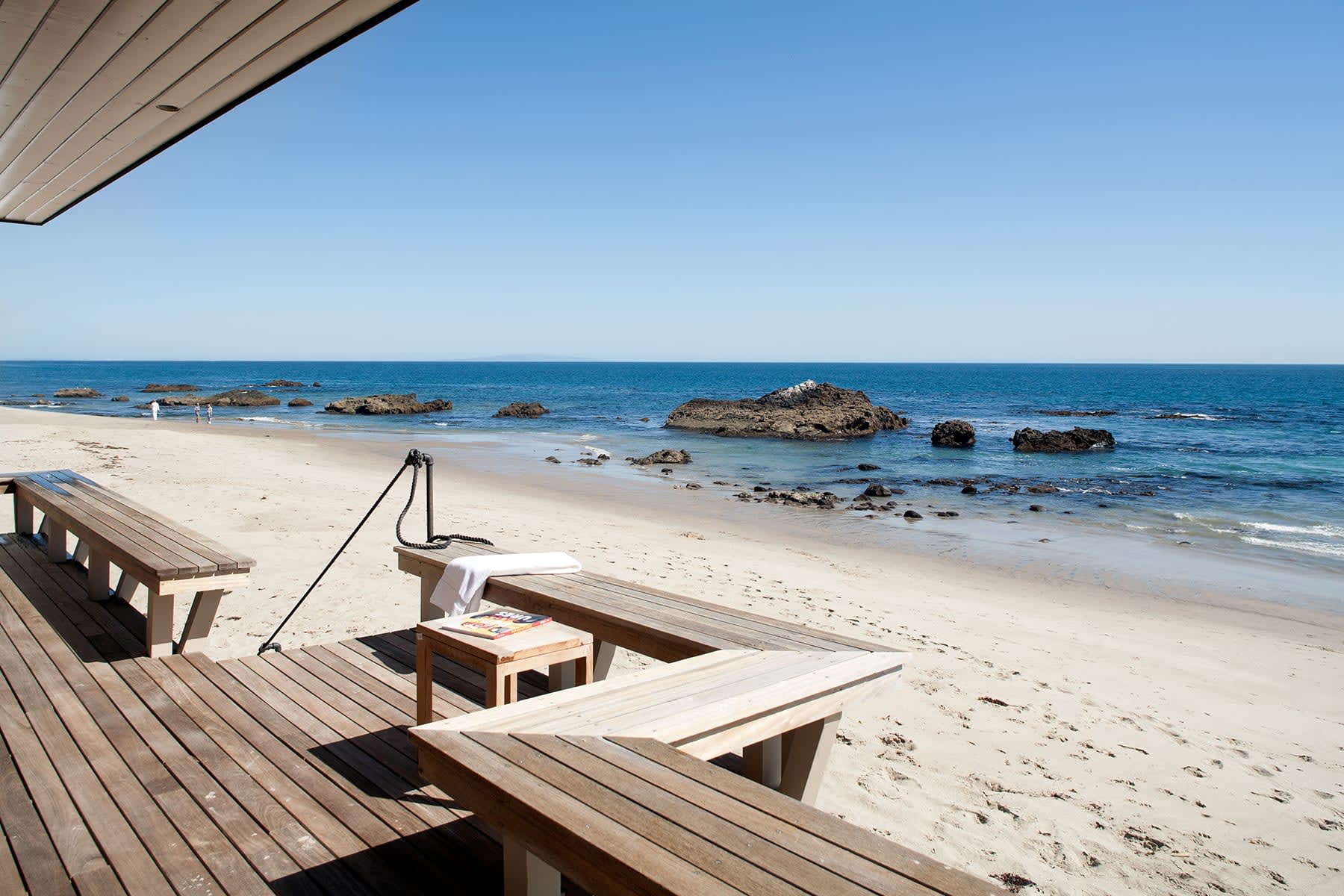 Sold! 25006 Malibu Road.
It goes without saying that living on the beach offers convenient access to the shoreline. Whether you're a sunbather chasing a tan or a surfer riding the waves, everything is at your disposal when you live right on the water. This is especially helpful if you have children. Your children can play in the sand while you watch from your home. They will love their time in the sun, and you'll love being able to give that to them.


Living on the beach also offers easier access to
other nearby beaches
as well. Malibu is full of glorious sandy shores, many of which are within walking distance of each other. Depending on where you live, you'll always have a direct line to the ocean.
Ready to relocate to Malibu?
Since Malibu real estate is highly sought after, it is fairly competitive. Oceanfront property in this community is a premium and hard to come by. If you're looking for Malibu Road beach homes or other waterfront properties, you will need a skilled real estate agent on your side. Your agent can help you find your dream Malibu home without all the stress and worry.


If you're ready to tour
Broad Beach waterfront property
or other Malibu beach homes, then contact skilled Realtor and Attorney
Mark Gruskin
today. Mark has various accolades and awards to back up his incredible reputation as a knowledgeable, respected agent in the community. Reach out to him to get started!
*Header photo courtesy of Shutterstock