Some of the most
recognizable figures in Hollywood
have called Malibu home, from the golden age of cinema up to the present day. It was once referred to as the
Malibu Movie Colony
, and Malibu Road luxury homes have helped screen stars of every generation escape the ever-watchful eyes of paparazzi cameras. Today, residents of every profession thrive among the actors and producers that call Malibu Road home.
What is it about this place that is so alluring? Just ask local real estate expert
Mark Gruskin
.
1. Extraordinary natural beauty
Until the 20th century, Malibu was a private ranch whose existence reached back into the era of the Spanish empire. Wild animals and venomous snakes made exploration dangerous. Jagged peaks made access treacherous. The land rose and fell into steep canyons. One could only reach the beach by boat or watch the tide and travel along the shore only when it was low.

Malibu Road, a segment of the original Pacific Coast Highway, winds through a stretch of some of California's most beautiful coastline. The rugged mountains rise like a fortress to the north. To the south, waves crash upon long stretches of sandy beach. The view is perfect for watching the setting sun dip into the ocean and light the sky with spectacular displays of color. Malibu is a postcard-perfect piece of paradise within easy reach of Los Angeles.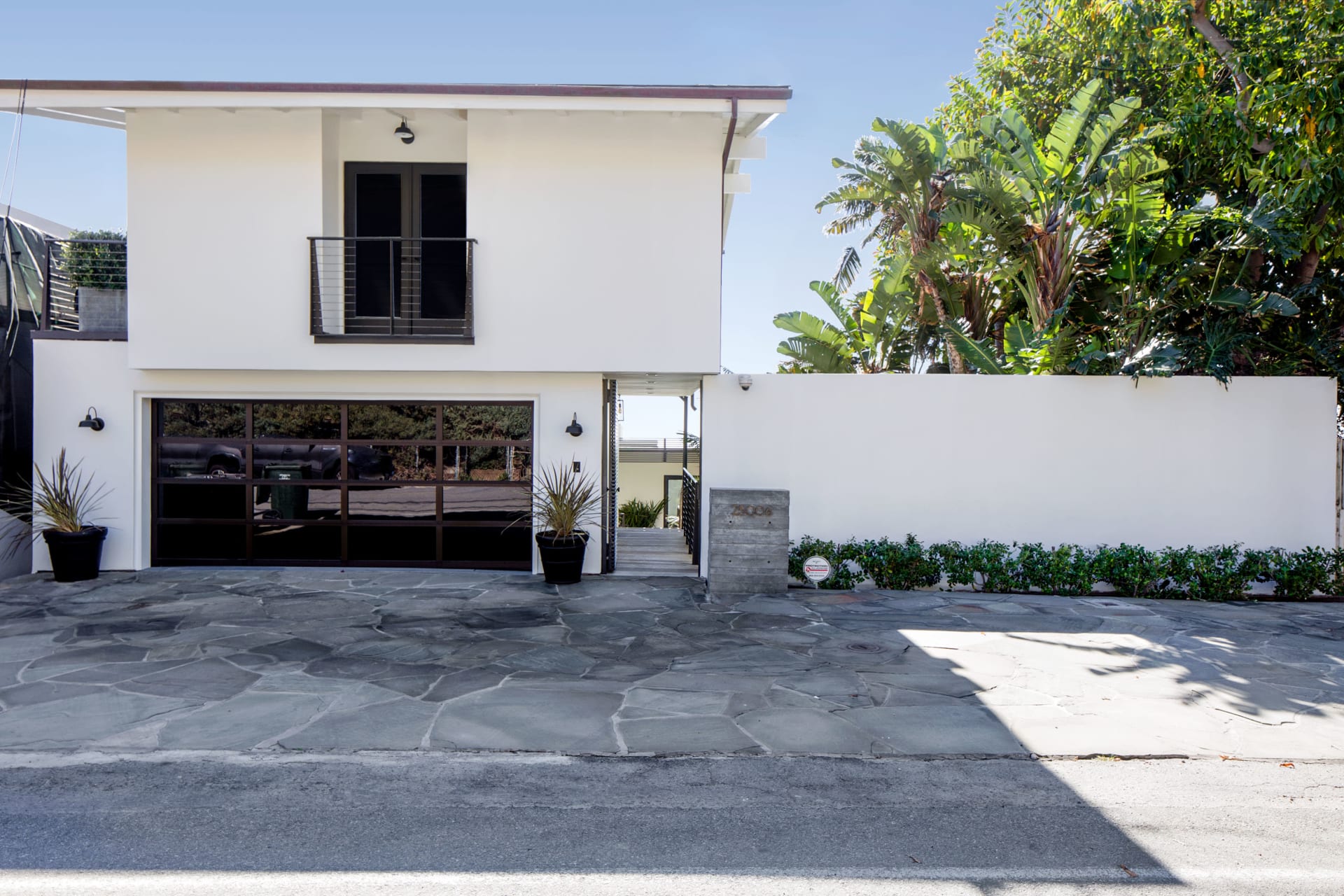 SOLD! 25008 Malibu Rd., Malibu. Photo courtesy of Mark Gruskin.
2. History befitting a Hollywood drama
The establishment of the Malibu community is a tale fraught with intrigue and hijinks more entertaining than any screenwriter could imagine.
Rancho Topanga Malibu Sequit, as the Spanish had called it, exchanged hands several times in the 19th century, but the hidden gem proved not to be worth the isolation and work involved to subdue its wildness (or keep out bandits.) At last, the entire ranch was purchased in 1892 by
Frederick and May Rindge
, who had long dreamed of living far removed from the rest of the world and all of its troubles. Malibu became their private kingdom for $10 per acre. (The estimated modern value far exceeds $700 million.) Here they built the original Malibu Road luxury home.

The Rindges were passionately protective of their property. They chased out anyone who attempted to use their simple roadways and fenced off the edges of the estate, all the way into the ocean. When Frederick passed away, his widow, May, took up the cause with even greater passion. She had her ranch hands build barbed wire barricades along the ridges. Herds of pigs were strategically placed in low-lying areas. She personally patrolled the property with a gun at her side and used dynamite to destroy any trails trespassers created.
Unfortunately for May, an automobile filled with influential Los Angeles residents broke her fence and explored the coastline of the ranch for themselves. They returned to the city and spread the word. More and more people wanted to see this magical place for themselves, and a terrific battle between public and private ownership was enjoined. The case reached the
U.S. Supreme Court in 1923
, which ruled in favor of creating a roadway through May's ranch.

The first residential development was established shortly afterward. It was to be a private retreat designed for the Hollywood elite, and it attracted the likes of Barbara Stanwyck and Gary Cooper. Before long, it took on the appearance of a small town but remained a private, gated community. The Roosevelt Highway opened Malibu to automobile access in 1929, and keeping beach-goers out became impossible.

May finally lost the battle for Malibu over tax evasion. The majority of the land was then subdivided and sold to eager investors.
3. Privacy
While Malibu today is a far cry from the hermit-like isolation of more than a century ago, the population has remained a modest 12,000. The natural curves and elevations of the land give one a sense of seclusion. Efforts to turn the community into a bustling metropolis in the 1960s were successfully thwarted, and
secluded private beaches
allow visitors to leave behind the bustle and commotion of modern life.
The charming seclusion of Malibu doesn't come without a price, however. The
cost of living
here is high, which can be felt in property taxes, maintenance costs, and everyday purchases. The median income of the city's residents is twice the national average, and home values are exponentially higher than most of the rest of the country. Here is strong evidence that the best things in life aren't free.
4. Outdoor pursuits
Malibu is an outdoor adventurer's paradise with endless sunshine and pleasant temperatures all year. Whatever your favorite aquatic recreation, you can enjoy it here. Explore by paddle board or kayak, or take surf lessons and learn to ride the waves. For a fisheye view, strap on a pair of fins and snorkel and go exploring. Or learn to scuba dive. Several beaches are open to the public, including
Surfrider
,
Zuma
, and
Point Dume
.
If you prefer to see Malibu with a birds-eye view, consider a tandem paragliding adventure. The bravest thrill seekers will love leaping from a plane and free falling in a
skydiving adventure
.
Nature lovers will enjoy peaceful hikes on trails along undeveloped stretches of coastline at
Leo Carrillo State Park
. Explore tidal pools and caves. Well-shaded camping sights set the stage for a memorable overnight experience.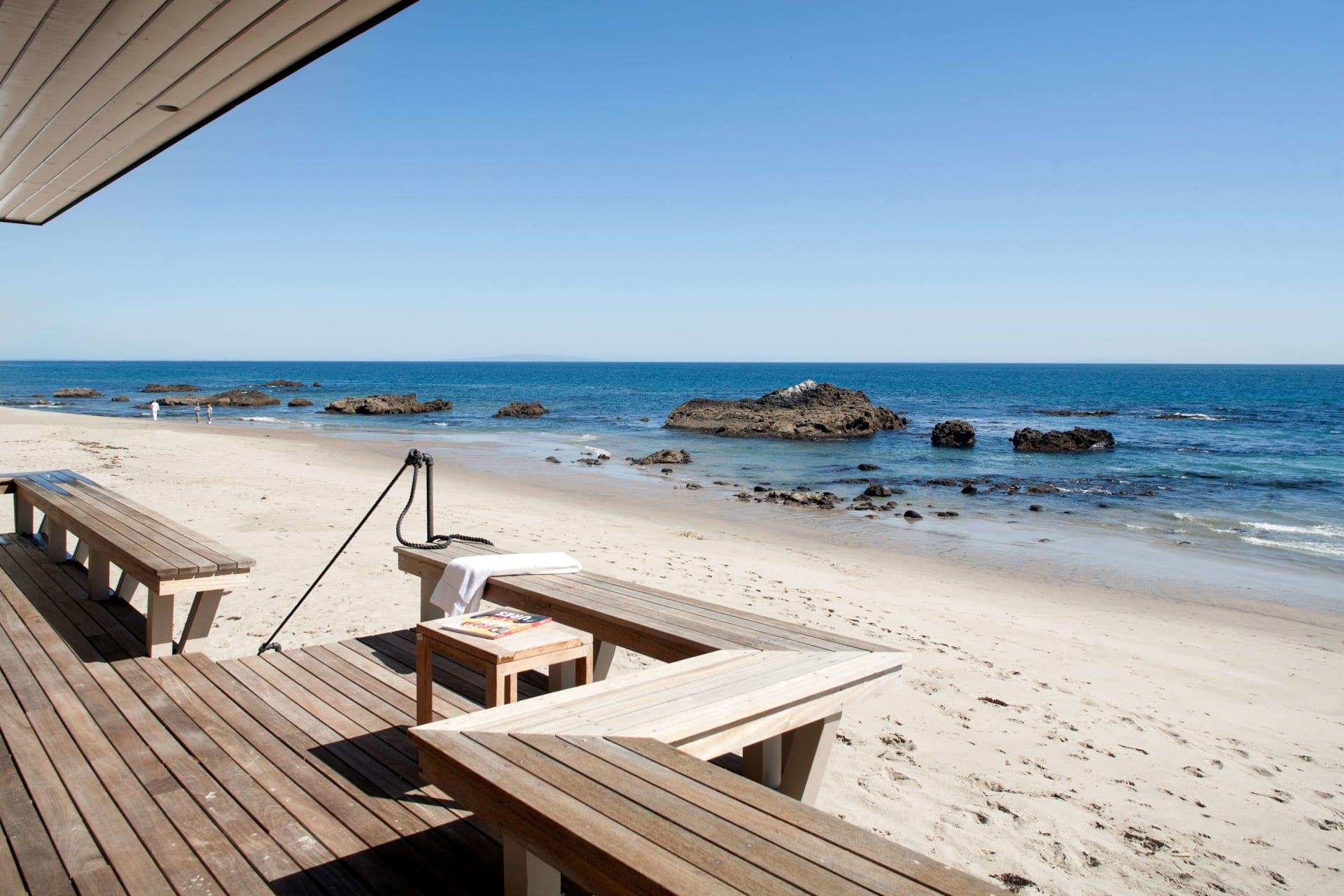 Malibu Road is one of Malibu's most prestigious beach communities. Photo courtesy of Mark Gruskin.
5. Lower key than you'd think
Even though
hundreds of movies and television shows
have been filmed in Malibu over the years, and Malibu Road has long been the playground of Hollywood A-listers, this is primarily a beach town. People come here to relax, slow down, and enjoy nature's beauty. The pace of life is in stark contrast to nearby LA and is filled with
local charms
and unique local restaurants.
6. Recovering from the Woolsey fire
Tragedy struck Malibu in November 2018 when a
devastating wildfire
destroyed 97,000 acres of land, including 400 family homes and nearly 300 other structures. In the time since, the community has rallied to
repair and rebuild
, and all homes affected by the fire are inspected and given certificates of occupancy before they are allowed to be inhabited again. Many rebuilds have been completed, and others are currently underway.
Because wildfires could again threaten Malibu in the future, including Malibu Road properties, having
insurance
against this possible disaster is vital to protect your investment.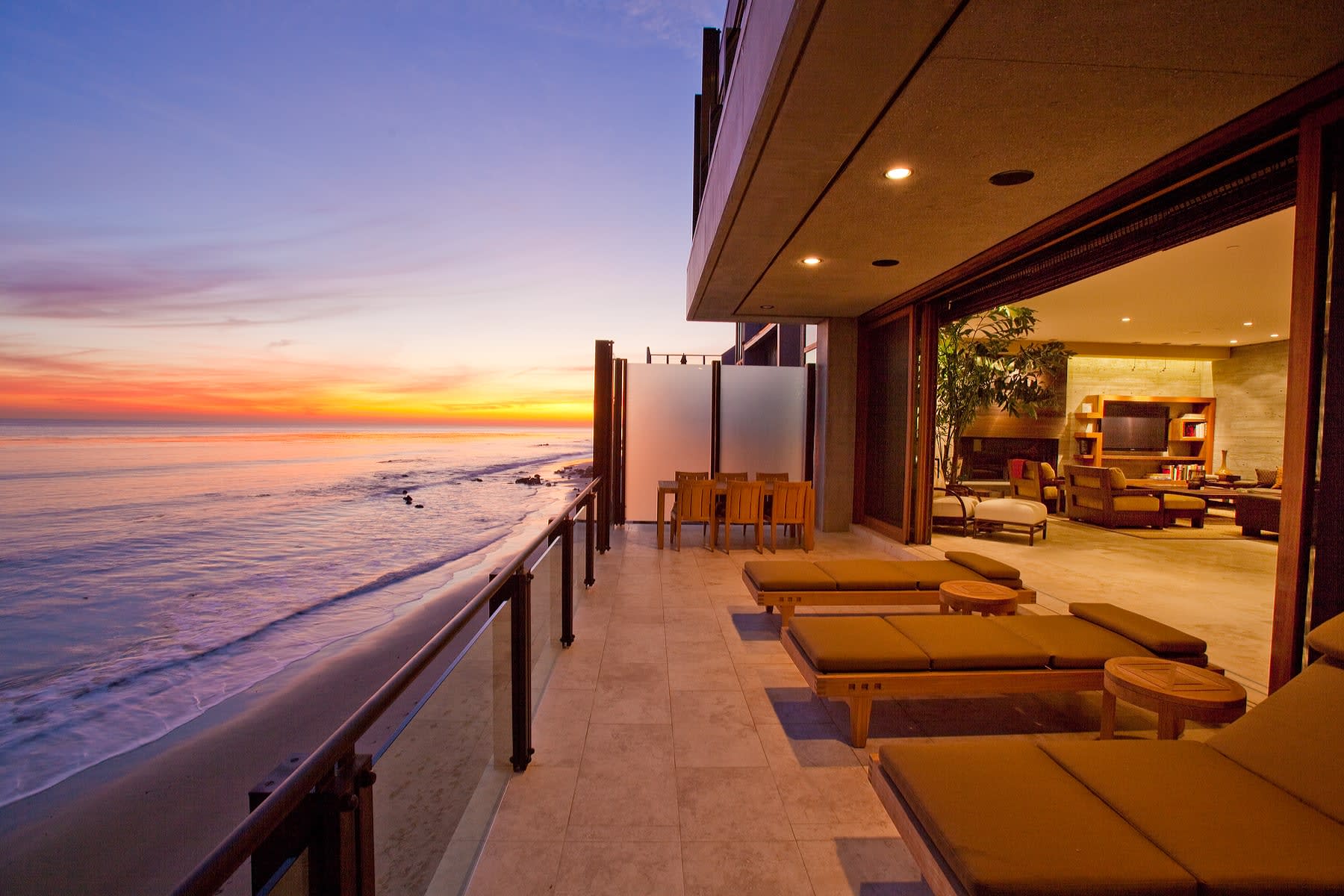 SOLD! 24166 Malibu Rd., Malibu
7. Real estate market
Malibu Road luxury homes are among the most elite and expensive to be found anywhere in the world. Because Malibu Road is a niche market, luxury homes here are highly desirable with intense competition among buyers. The median selling price of single-family homes in Malibu is $
4.18 million
and along Malibu Road nearly twice that amount and more. The market continues to lean slightly in the seller's favor, as the inventory of homes for sale on Malibu Road is still low and demand remains fairly strong.
If you would like to learn more about all that Iconic Malibu Road has to offer or perhaps would like to own your own slice of this paradise, reach out to expert Realtor®
Mark Gruskin
for guidance you can rely on. He would love to introduce you to the community he calls home and guide you in all of your real estate needs.

*Header photo courtesy of Mark Gruskin