There are certain amenities that make a house feel steeped in luxury. When it comes to upgrading your home for your own tastes or adding things to make prospective buyers salivate at the idea of living here, it's the perfect opportunity to employ high-end technology and stunning design into the mix.
A smart security system
Safety and security are a priority to luxury home buyers. They want to know that they have the best technology to protect themselves against unwanted visitors and keep their valuables protected. Technological innovation has made its way into our homes, and having a security system is now easier, more convenient, and more reliable than ever.


A smart security system in the 21st century shields your home and includes:
cameras
motion sensors
burglary and fire alarms
doorbell cameras
smoke and carbon dioxide detectors
smart locks
panic rooms
Almost all can be controlled remotely from your phone. Maximum protection for your home looks like checking in and locking your doors at the touch of a button. No more worrying about missed tasks. When visitors arrive on your doorstep, your phone will notify you with video and audio capabilities. If a fire breaks out or carbon dioxide fills your home, it will be detected, and the appropriate response team will be notified.


Some advanced security systems now are available in a laser beam-activated setup, similar to what you may have seen in museums; these can be installed in areas where fencing is not allowed, such as on beaches or steep inclines. This type of system activates when someone crosses through and activates a warning sound. The second time it is crossed, it can automatically activate house alarms and notify the police, ensuring that a swift resolution is set in motion.


Having smart security goes a long way and is a necessity of luxury living.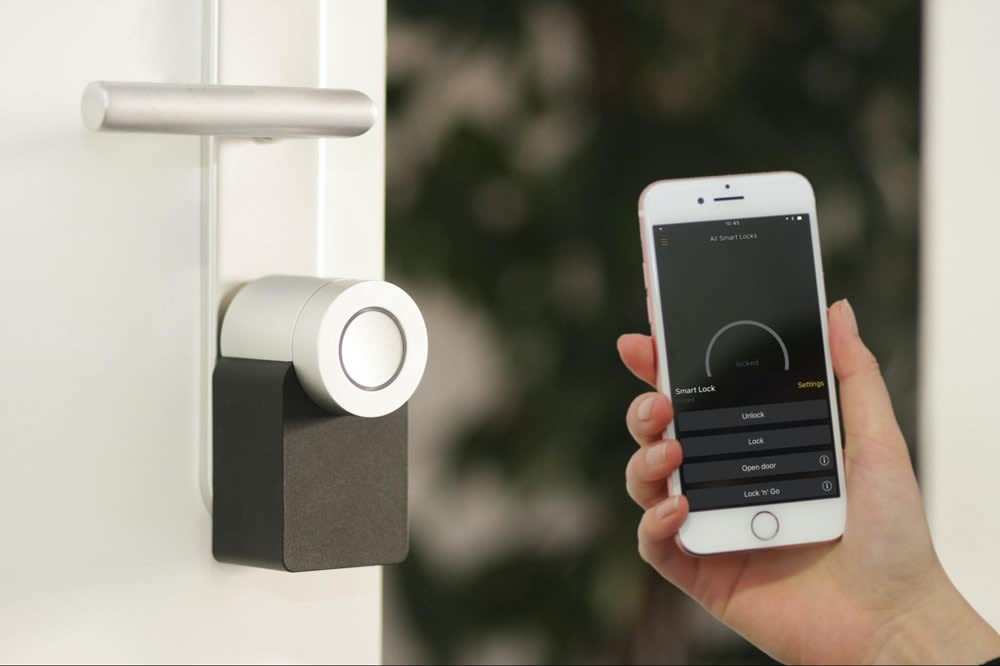 A media room
There is nothing better than entertaining friends and family in a movie-theater-quality media room with 10' x 20' screens and custom sound systems. This high-demand upgrade has taken over luxury homes — everyone wants a designated media room for binge-watching favorite shows or hosting family movie nights.


With high-tech screens, sound systems, custom lighting, and the most luxurious and comfortable seating, media rooms are "must-haves" for luxury homebuyers in today's market. The convenience alone is worth every penny — but don't skimp on the amenities! In addition to the technology, many residents find unique ways to make their media rooms stand out, like incorporating old-school popcorn machines and vintage soda fountains offering iconic glass Coca-Cola bottles. Some spaces include padded walls for optimal acoustics, mood lighting, and even a full bar. The possibilities are endless with media room spaces — it's the perfect room to
showcase your style
while aiming for ultimate comfort levels.
A modern kitchen
Modern comfort in the kitchen is necessary for a luxury lifestyle. Buyers demand kitchen excellence.


The key components of a modern kitchen start with appliances. Make them new, intelligent, and innovative. Install an oven that can be turned on and adjusted from your electronic devices, automated components to cook and clean, a refrigerator that tracks what is inside and alerts or makes an order when you need to replenish or a voice-controlled microwave. Don't do what you don't have to do.


Islands and stone countertops are a must in any luxury kitchen. If there is a way for you to open up your kitchen to the other communal areas of the home, widen your space. Open concepts allow for comfortable hosting and events.
A walk-in closet
When you own a luxury home, organization is everything, space is prioritized, and an open closet fits the bill. Maintain the feeling of clean, orderly belongings with a closet that allows every precious thing its own space. The bigger the space, the more luxurious and elegant your home will feel.
Luxury closets hold every article of clothing, shoes, and accessories you own. Not only does this keep your valuable products organized and off the floor, but it also allows you to find your belongings quickly and easily. Proper lighting and mirrors in these rooms are integral to a luxury lifestyle.
A wine cellar
Luxury wine cellars come in many sizes, designs, and purposes — but all of them aim to wow. A floor-to-ceiling glass enclosure as a centerpiece of your home, filled with incredible vintage wines. Or maybe a moody, cave-line basement wine cellar with sconces and untapped barrels straight from your favorite winery. The options here are endless, and prospective buyers will be delighted by this stunning addition.
A spa bathroom
The bathroom is for relaxation, so adorn it with items that help you achieve that goal. Modern showers are at-home spas for luxury homes. They have controllable water pressure, built-in thermostats, and internet for entertainment while getting ready. Some have steam controls to create a personal sauna.


Soaking tubs are another must-have. These tubs are deeper, allowing your entire body to be submerged for an unmatched relaxing experience. Add an attachable tray to set up your book or tablet, food, and a glass of wine or tea. Install a heating vent above your tub to keep you comfortable for longer soak-days and heated floors to keep you comfortable throughout the entire room.
A sauna
Further than just the spa-level bathroom, a coveted luxury amenity is to add a full-fledged sauna to your home. From high-tech infrared saunas to more rustic hot stone saunas, there are lots of options to choose between both aesthetically and for their many health benefits.
A swimming pool
Even for homes close to the ocean, like in Malibu, there's an element of luxury that comes with having your own swimming pool. The centerpiece of a sculpted backyard, it's the perfect place to entertain, or lounge on your own, especially if you have an outdoor kitchen and a bar area nearby.
A cohesive design
The design might not be the first thing that pops into your mind when you think of luxury amenities. However, a home with a design that flows from one room to the next and fits well with the exterior spaces is an incredible amenity. Whatever design style your home lends itself to — beachy vibes, rustic artistry, modern chic, etc. — creating a design experience for those entering your home will pay off in the long run.
Looking for Malibu luxury real estate?
If you are interested in a lifestyle of luxury and real estate in Malibu, set up an appointment with
Mark Gruskin
today and discover your next home.