Malibu is a paradise in so many ways, and it all revolves around the 21 miles of Pacific Ocean coastline and the Mediterranean-like climate. In addition to the fabulous homes that line the many beaches and cling to the bluffs overlooking the waves, Malibu is known for being an aquatic playground for surfers, divers, and stand-up paddleboarders.
People who own Broad Beach houses have easy access to the many spots for fun in the surf. Most of the beaches are visible from the Pacific Coast Highway. While there are private beaches along the Malibu coastline,
several popular public beaches
are owned and operated by the California Department of Parks and Recreation or the Los Angeles County Department of Beaches and Harbors.
Housing market
Before heading to these surf, dive, and paddleboard spots, you should hire a great real estate agent who can guide you through buying Malibu houses for sale. Malibu has a high price of housing, which reflects just how special it is to live there, where residents are so close to the Pacific Ocean and comfortably removed from the hustle and bustle of Los Angeles. A talented real estate agent who knows the ins and outs of the market will help match your budget and criteria with available properties.

Malibu is currently a balanced market, meaning the supply and demand for homes is about the same. Heading into spring is a perfect time to be looking for Point Dume houses for sale before the kids are out of school and in advance of the summer tourist rush. Unless you plan to pay cash, it's a good idea to buy as soon as possible before mortgage interest rates begin to rise. Once you get settled in your new home, it's time to explore the best surf, dive, and paddleboarding spots along the coast.
Surf spots
For surfers,
Malibu offers a wide variety of surf breaks
. For instance, there are many long, right-hand point breaks like Topanga State Beach, Malibu Surfrider Beach, Big and Little Dume Beaches, and Leo Carrillo State Beach. And then there are barreling beach breaks like Zuma Beach and Ventura County Line. If Ventura County Line sounds familiar, it was one of the many Southern California surf spots mentioned in the Beach Boys' 1963 hit "Surfin' USA."
Surfing experts say the sets along the Malibu coastline are tamer than those farther south in Orange County and down to San Diego. Another thing that sets Malibu apart is that you might surf next to someone famous! There are many other surf spots in Malibu, including some off the beaten track and favored by locals. Of course, once you settle into single-family homes in Broad Beach, you are a local and can begin ingratiating yourself into the unique surf culture.
Whatever your level of expertise, there's always a wave for you, and the guys at Becker Surfboards can hook you up with all the boards and gear you need. Be sure to pick out wetsuits suitable for the time of year you are surfing, and make sure you take plenty of sunscreen. Keep applying sunscreen throughout the day to ward off severe sunburn, which can ruin an otherwise fun day and lead to serious health problems.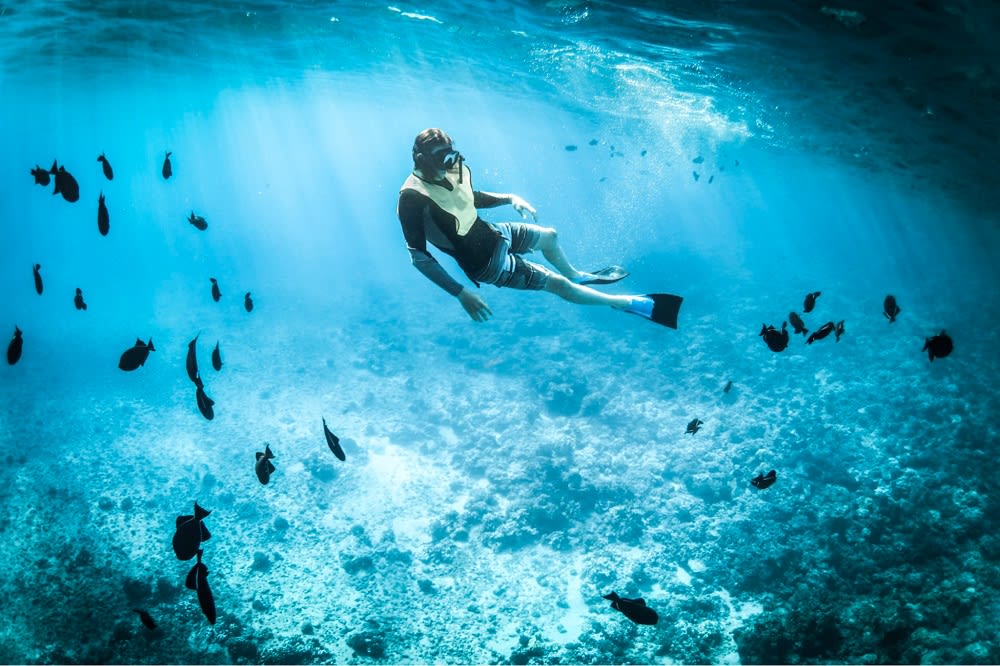 Diving spots
Diving can be tricky in Malibu, as swells and water clarity do not always cooperate. But when it's good, the kelp forests off Malibu are magnificent and full of fish. Malibu is home to various fish, including calico bass, halibut, lobster, and white seabass. These fish are beautiful to watch, and if you're a hunter or harvester, they are challenging and fun to catch.
Locals who own Broad Beach houses like to head to
The Slot
, which features excellent diving between Corral Beach and Paradise Cove. Other spots within The Slot are Escondido Creek and Geoffrey's. Parking is available just a short walk from the shore. Many divers prefer Corral Beach as their top spot. If you need scuba gear, head to Malibu Divers.
If snorkeling is your thing, the best place in Malibu is Leo Carrillo State Park. Out on the western edge of the Malibu coast, this park has a half-mile stretch of beach and clear water with reefs. Snorkeling is an enjoyable way to get into the ocean and view marine life.
Paddleboarding spots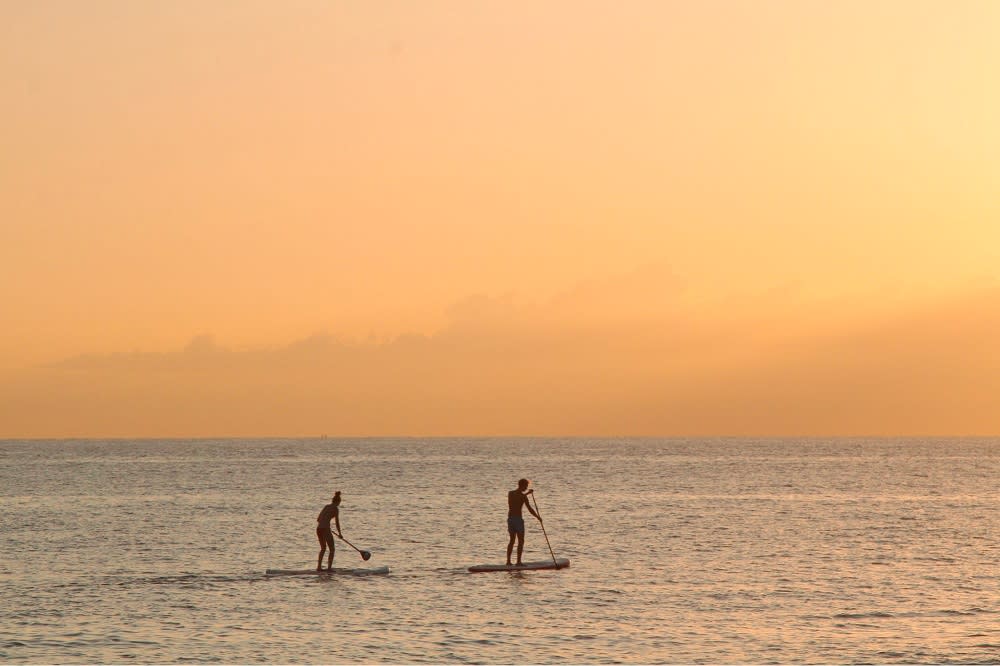 Many of the same breaks for surfing are great for paddle boarding as well. But if you prefer paddling in calmer waters, then put in at Escondido Beach and paddle either north into Paradise Cove or south down to Latigo Beach. This area is tucked inside the headlands of Point Dume and protected from the prevailing west winds, which keeps the waters smoother for paddling than many other areas in Malibu. It is also an area of abundant wildlife, and you'll often see dolphins, seals, and even whales when paddling in these waters.
Many surf shops also offer paddleboarding equipment. These include
Radfish
Malibu Boardshop and Apparel, Malibu Surf Shack, and Zuma Jay's. If you want to try paddleboarding without absorbing the costs of buying a board and equipment, many shops offer rentals. If you try it a few times and like it, investing in the proper equipment for daily excursions on the water would be beneficial.
Paddleboarding is an incredible way for Point Dume real estate owners to connect with the ocean, and it's also a terrific workout that fits in well with the healthy lifestyle found in Malibu.
These are Malibu's best surf, dive, and paddleboard spots. As you get to know the area, you'll be sure to find others. If you are interested in buying Broad Beach real estate, let
Mark Gruskin
put his unique legal and real estate background to work for you.
*Header photo Courtesy of Zuma Beach, Malibu Surf Rider