You'll find many beautiful homes in many different styles when you shop in the Point Dume neighborhood. Some buyers have questions about the various architectural styles that are common in the Malibu area. This article will introduce you to several of the most common architectural styles you'll see whether looking at Point Dume real estate, Broad Beach properties etc.
Contemporary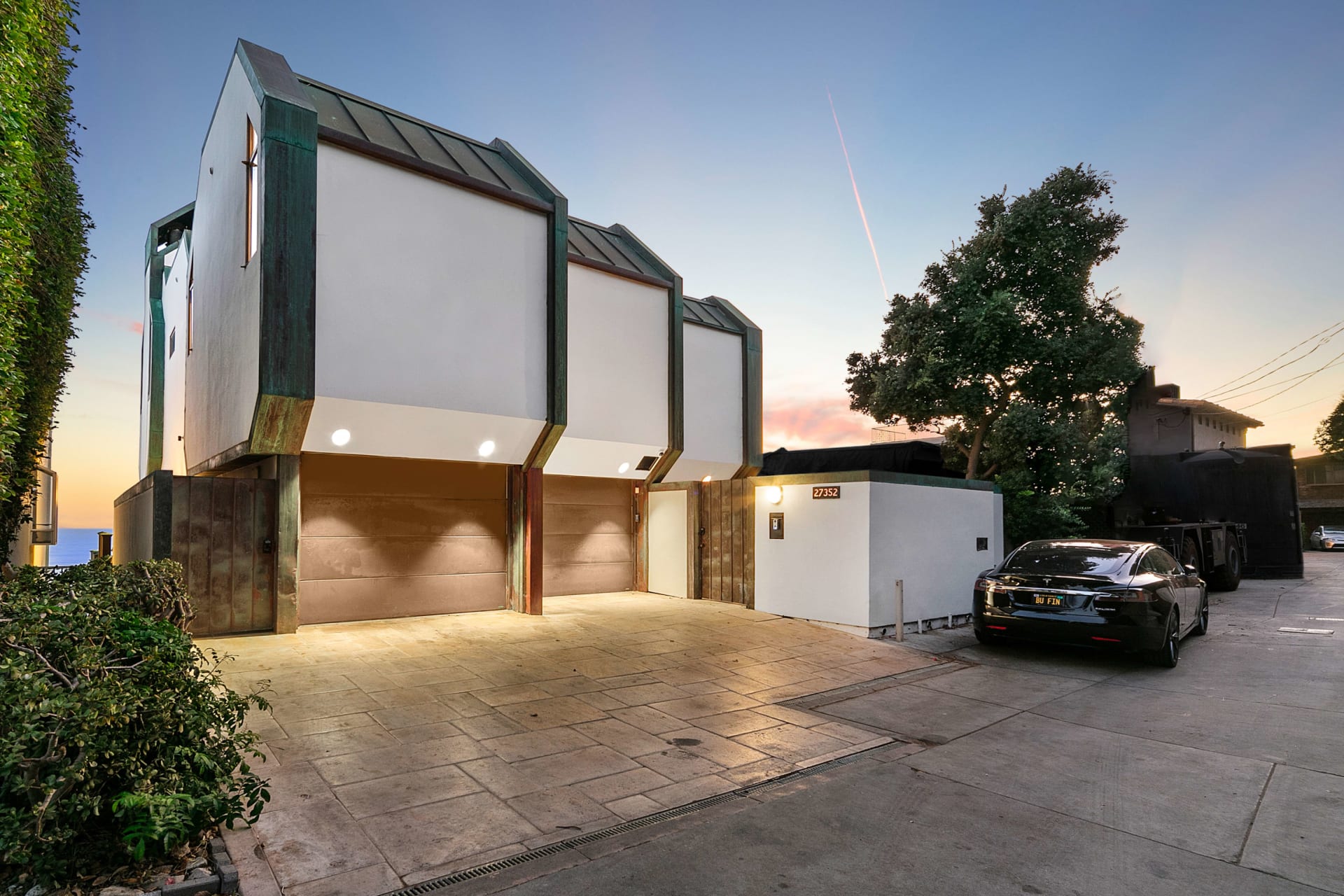 FOR SALE! Offered at $13,995,000 27352 Pacific Coast Hwy. Malibu. Photo courtesy of Mark Gruskin.
Contemporary houses
represent a broad range of styles and influences. They are similar to modern-style homes with a few key
differences. They share an interest in connecting the home's interior and exterior spaces, which is part of the method they use to emphasize entertaining guests. Large outdoor kitchens and living spaces are common additions. What's different in contemporary homes is a greater emphasis on character and spontaneity. Modern homes often include clean lines and simple designs, which aren't defining features of contemporary homes. Contemporary homes are also more likely to include energy-efficient components and utilize sustainable building materials. They tend to bring in more natural light using large windows and the occasional skylight.
Mediterranean
Many Mediterranean homes in the United States were built in the 1920s and 1930s. These one-story homes usually have
large windows and shallow sloping roofs
. They are similar to
hacienda homes
, which stand out because of their clay roof tiles and their stucco walls. It's also common for these types of homes to have large outdoor courtyards and round doorways. Mediterranean homes exist to capture warmth and wealth. It's common for newer Mediterranean homes to feature large wooden doors and multiple colors of tiles.
Ranch
Ranch homes were common
throughout the western United States during the 20th century. Unlike many of the styles you'll read about on this list, Ranch homes are unique to the United States. They first started showing up in the 1930s and became more popular during the 50s and 60s. This was the time when more families were getting cars for the first time and needed homes with garages where they could store their vehicles. Ranch homes prioritize function over form. They are similar to modern and contemporary homes in the way that they blend indoor and outdoor living. They often have large patios or outdoor living areas. Open-concept living spaces are also common in ranch homes.
Beach Bungalow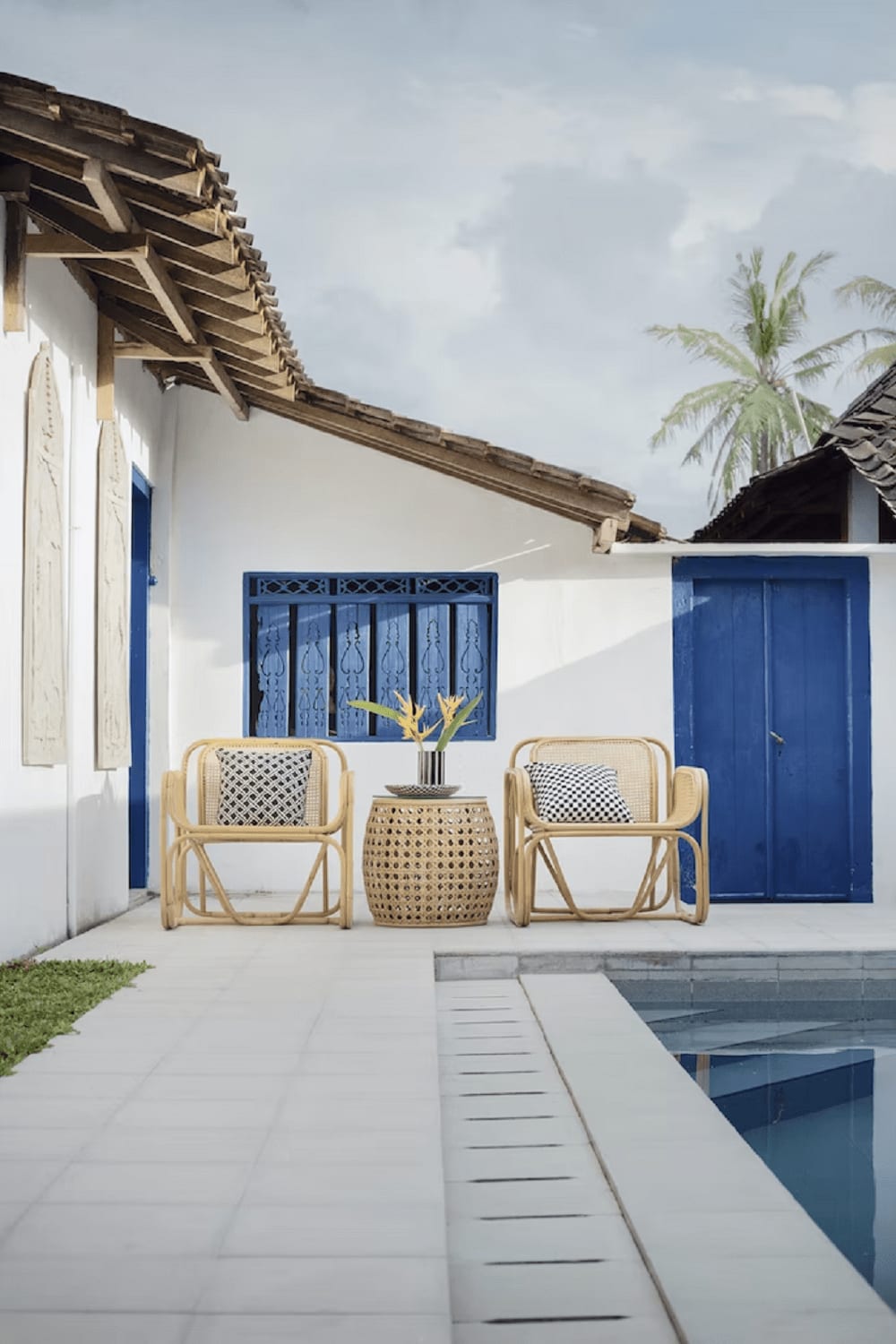 Bungalows are one of the most popular types of homes throughout the entire country, but they are
especially easy to find in California
. They have undergone various revivals over the years, but the basic concept remains the same. Bungalows are usually small, one-story houses with open living rooms. Some have converted attics that function as second-story bedrooms. A small flight of stairs leads up to the home's front porch. Bungalows don't use overly expensive or ornate building materials, making them a popular choice for first-time home buyers. Beach bungalows effectively toe the line between style and functionality. They often have front porches with large windows that allow the homeowner to enjoy breathtaking ocean views from the comfort of home. Bungalows became more prominent during the early part of the 20th century.
Cape Cod
In the Malibu area, Cape Cod homes are sometimes referred to as Mali-Cod homes. They became popular throughout the country after the conclusion of World War II in the latter half of the 20th century. They often have long central chimneys and steep roofs. Cape Cod homes were built this way so that heat could effectively circulate throughout the entire home. Cape Cod homes are smaller properties that are easier to find in large suburban developments. They don't cost as much to build, which is one reason why so many came up during the housing boom of the late 1940s and early 1950s.
Mid-Century Modern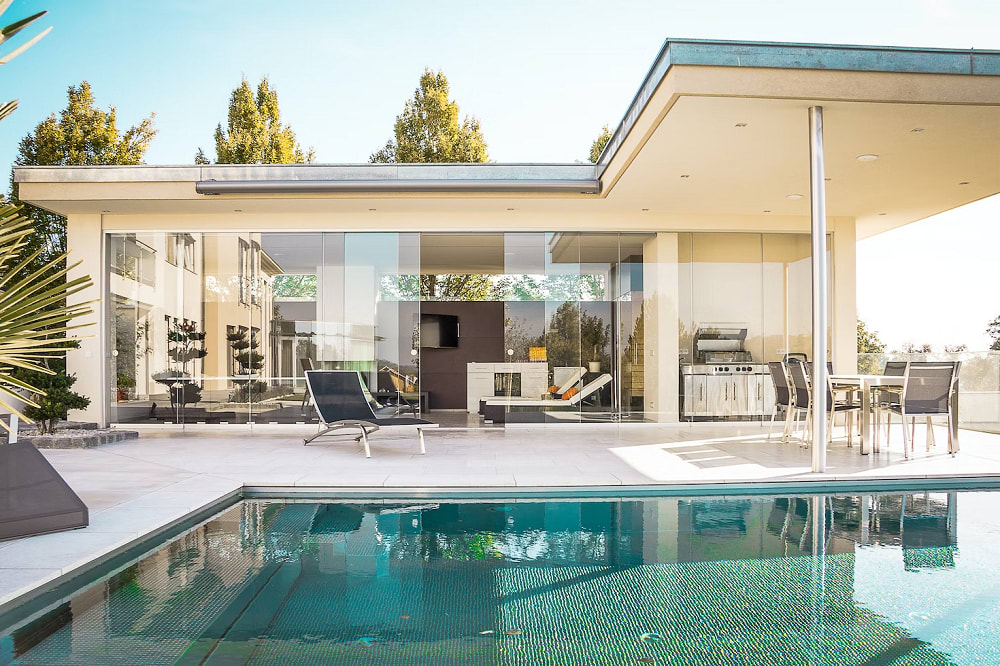 Mid-century modern homes are coming back into style. They have open-concept living spaces and large windows that bring greater amounts of natural light into your home. Some even have sliding glass doors that you can leave open to seamlessly merge your indoor and outdoor living spaces. They have simple exteriors with straight lines and flat roofs that produce fantastic curb appeal. Mid-century modern homes emphasize flexibility, with several rooms that can serve multiple purposes.
Avant Garde
The Avant Garde style is incredibly unique and unlike anything else you've read about on the list so far. The term "avant garde" was
first used to describe the front part
of a marching army. This is the group that is willing to head into the unknown territory before anyone else. From the 19th century on, it's been used to describe various political and artistic movements that are new or ahead of the times. Avant garde movements embrace what is new while casting aside what is old. It's considered radical and controversial by some, but many find it innovative and incredibly interesting.
Mark Gruskin often sells these types of homes. For example, he sold the famous
Pyramid house
in Malibu that contains a solar calendar carved into the stone floor in the living room. He also once sold a water tank that had been converted into a house. Some people aren't interested in conventional homes and prefer to find something eclectic that defies all conventions of what's normal or expected. If you can relate to this perspective, perhaps an Avant Garde home is the best option for you.
Ready to start shopping?
Once you have a better idea of what type of home you are looking for, reach out to
Mark Gruskin
, and he will help you move forward in your search for Point Dume houses for sale. Mark has spent years helping buyers in the area find the home of their dreams. He is knowledgeable about the common architectural styles in the area and can answer many of the questions that you have. He would love to partner with you as you search for a new home in the area.