In today's upscale home market, luxury is less about the materials you use or the design of the home. Both still matter, of course, but designer fixtures and that dedicated Tuscan-themed wine tasting room are fairly common at a certain price point. Increasingly, the mark of ultimate luxury for high-end homes is the level of technology the house possesses.


Whether built-in during the home's construction or added after the fact by an industrious owner, technology is in. But the type of tech that stands out in a multi-million dollar coastal compound goes well beyond the basic smart thermostat or intelligent light bulb.


While both of those gadgets have a role to play, a tech-driven luxury lifestyle demands a higher level of adoption. A commitment that innovative home technology doesn't just make life easier or more convenient, but makes it better. Below we explore those luxury amenities for your Malibu smart home.
Automation
Let's start with the most coveted aspect in creating a smart home - automation.


Intelligent automation allows you to transform a room into a sophisticated command post with a simple push of a button or a spoken word. You can instantly, and more importantly, effortlessly recast a room to your predetermined liking.


Set a mood.


Change the atmosphere.


Alter the design.


Protect yourself or project your presence.
Once only reserved for sci-fi movies or tv commercials filled with wishful thinking, automation is evolving towards an even more desirable high-end amenity – personalization.


Consider for a moment, waking in the middle of the night needing something to eat or drink. Instead of fumbling in the dark for light switches and potentially waking others in the household, the path is automatically illuminated as you walk through the home.


Or perhaps your greatest need is protecting a prized art collection or valuable fabrics or heirlooms from the sun's harmful rays. Introduce window treatments that adjust with the sun's position in the sky.


Maybe it's a more specific desire to set a room to your exact liking - the perfect temperature, dim of light, the genre of music, and preferred volume. You can do so instantly with a simple command or push of a button.


Automation takes your home from a static, immovable structure into a space that moves as you command.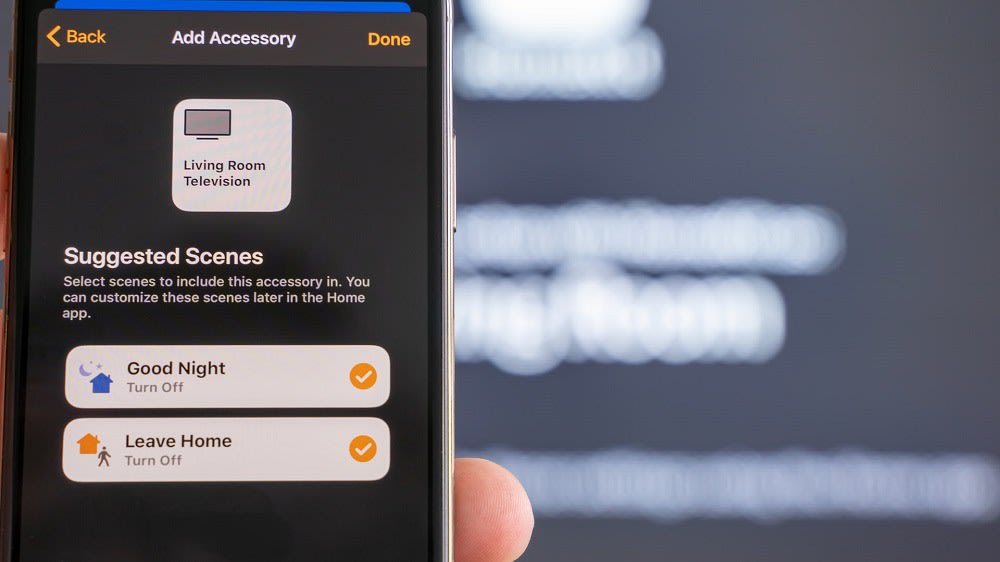 The basics of smart home technology
To automate your Malibu home requires a network of disparate systems and gadgets working in unison to boost your home's IQ. For those luxe coastal homes or condos with a small footprint and simple needs, bringing your technology together has plenty of DIY potential. A basic smart home system might consist of the following:
Mesh WiFi System - available from numerous manufacturers, including Eero, Google, and Ubiquity

Smart Speaker - Amazon Echo or Apple HomePod Mini

Philips Hue White and Color Ambiance Starter Kit - for individual lamp or bulb control

Leviton Decora Smart WiFi Switch - automate your lights with your existing bulbs

Ring Video Doorbell - most popular video doorbell

Ring Stick Up Cam / Ring Compact Indoor Cam - myriad options exist in this category

SimpliSafe 8 Piece Wireless Home Security System - most popular wireless security system
The mesh WiFi, light bulbs, smart switch, and security system are all customizable based on specific needs. For example, SimpliSafe offers base security systems ranging from 4 to 14 pieces, or you can shop a la carte; Ring offers a security camera attached to floodlights.


Though seemingly straightforward, that short shopping list - in addition to robust home internet - packs a mighty home automation punch. Adding additional components such as an intelligent thermostat and smoke and carbon monoxide detectors increases automation possibilities.
Fully integrated, luxury smart home automation
An alternative solution is the grander and far more involved process of full integration. Recalling our earlier scenarios of a house condition to adjust to you, this level of smart home tech involves professional consultation, design, and installation.
In return, you get more advanced automation, including:
Create customized environments for everything from morning breakfast to watching a movie or sporting event to entertaining to story and bedtime for your kids



Employ geofencing to unlock your door, adjust the thermostat, and turn on the lights when you arrive home, or perform the reverse when you leave



Remote access critical elements of your home's comfort and security systems regardless of where you are



Customize how you manage your smart home using your smartphone, smart tablet, keypads, or via voice control
Smart home customization also serves to enhance your home's networking capabilities. In the overwhelming majority of custom smart home automation, the installation of enterprise-grade networking is necessary. This provides a solid foundation for your existing setup. More importantly, the updated infrastructure accommodates broader functionally, improves overall network performance, and lays the groundwork for future expansion.


The network design stage also maps out the entire property to ensure the new system provides full coverage to the home. For many Malibu homes, this is a critical part of the process. The intelligent home's infrastructure needs to match the sophistication of the property.


For example, the numerous amenities of a given Malibu home may demand unique network accommodations. This includes those homes that cover significant acreage, possess expansive deck areas or rooftop patios, or feature pools, tennis courts, or lounges (and even beach areas) set back or away from the home.


After all, you may not need these spaces tied into your state-of-the-art smart home network, but given everything else you've put into the property, do you really want to overlook the additional convenience it would provide?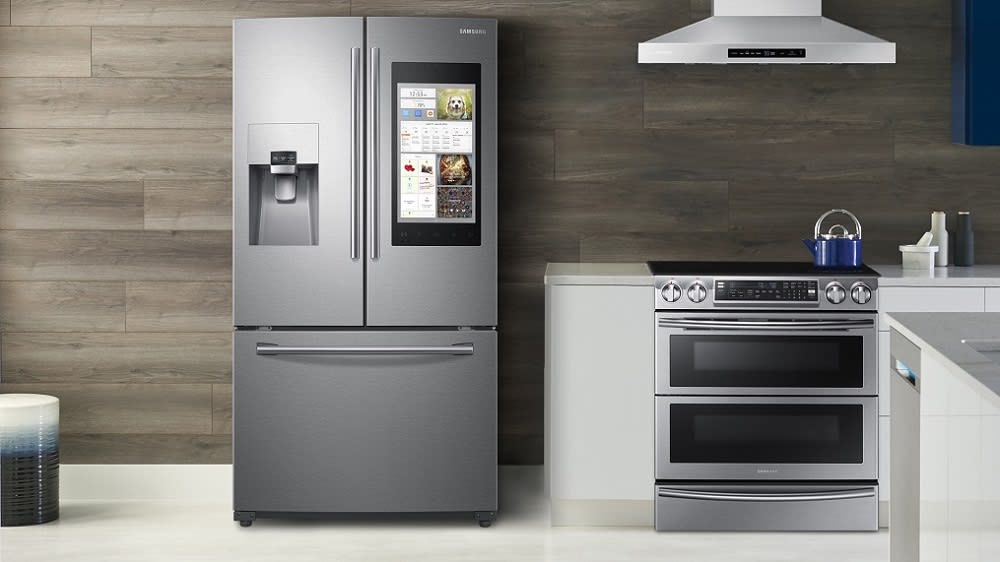 Smart home appliances and fixtures
When examining home technologies and those considered upgrades or luxury items, some Malibu homeowners overlook appliances. Yes, we've come to expect stainless steel, built-ins, or pieces that merge seamlessly with a home's decor, but as they perform their core duties of keeping food fresh and cooking it evenly, not much else matters.


That is changing.


In a modern, high-tech home, some of the most visible pieces of innovative technology are your appliances, or they will be within the next three to five years. Though adoption rates for high-end intelligent appliances aren't the same as for entertainment-based tech such as smart TVs, that will change as they become a more integral part of the connected home.


Pieces such as
Samsung's Alexa-enabled Family Hub
refrigerator represent cutting-edge technology for food storage and cutting-edge technology. Features included with the connected smart home hub include:
Quick view swipe to see inside the fridge without opening the door

Access to recipes, videos, and meal planning based on the food you have

Share technology to provide cooking instructions to Samsung's smart oven
The Home Hub effectively doubles as an oversized smart tablet, with the ability to display photos and videos, act as a digital whiteboard, sync with digital calendars, and connect to the internet or preferred apps. It also ties into the home's larger network allowing you access to adjust your smart thermostat, play music or view your video doorbell camera or security cameras.
As for your Malibu home's bathroom,
Kohler's smart home line of technology
is at the leading edge of transforming these spaces' tech-driven mini-spas. Included are:
Toilets with heated seating, warm-water cleansing, warm-air drying, ambient light, and music settings
Showers with voice control to personalize water, steam, light, and music settings
Bathtubs with voice-controlled filling, heating, and draining
Alexa-enabled smart mirrors with hands-free lighting, built-in voice assistant, and ability to play music or manage daily tasks lists and calendars
Intelligent water monitoring to manage usage and alert you of leaks or changes in water pressure
Luxury items all, they're aimed at creating a highly personalized self-care experience. Similar to the Samsung refrigerator, the Alexa-enabled mirror can serve as one of your smart homes hubs. In many custom home projects, designers will actually incorporate a primary bathroom mirror into the plan as a hub.
Further customization
We've already spoken on it to some degree, but the more stout your networking design, the more your smart home is capable of. The next steps typically involve boosting a home's comfort and entertainment features or adding gadgets and features that fulfill the home's promise as a technological marvel.


For instance, beyond automated window treatments, automate the windows themselves with fully motorized sliding walls or smart privacy glass (on a front or side door). Amplify your exterior landscape's lighting package, and add it to your automation to improve curb appeal and security.


Smart home capabilities make an even bigger impact when incorporated into specialty rooms and spaces. Preset climates and lighting set the mood for what's to come, whether it's movie night, your daily workout, or wine tasting with guests.


Ready to explore the best of what Malibu has to offer?
Contact Mark Gruskin today
to start your home buying or selling journey. From Point Dume luxury real estate with beach keys to the sand dunes of Broad Beach and the convenience of Malibu Road homes for sale, allow Mark's experience and expertise to be your guide in Malibu's luxury real estate market.