Welcome to my Malibu monthly market report for November 2022.
In a nutshell, Malibu sale prices are still up a bit as compared to last year (about 1% on single family homes and 8% on condos), but volume (i.e. the number of sales) for the month of November is down about 25% as compared to November 2021. So prices seem to be remaining relatively stable despite the declining number of sales, which is likely attributable to a lack of available inventory.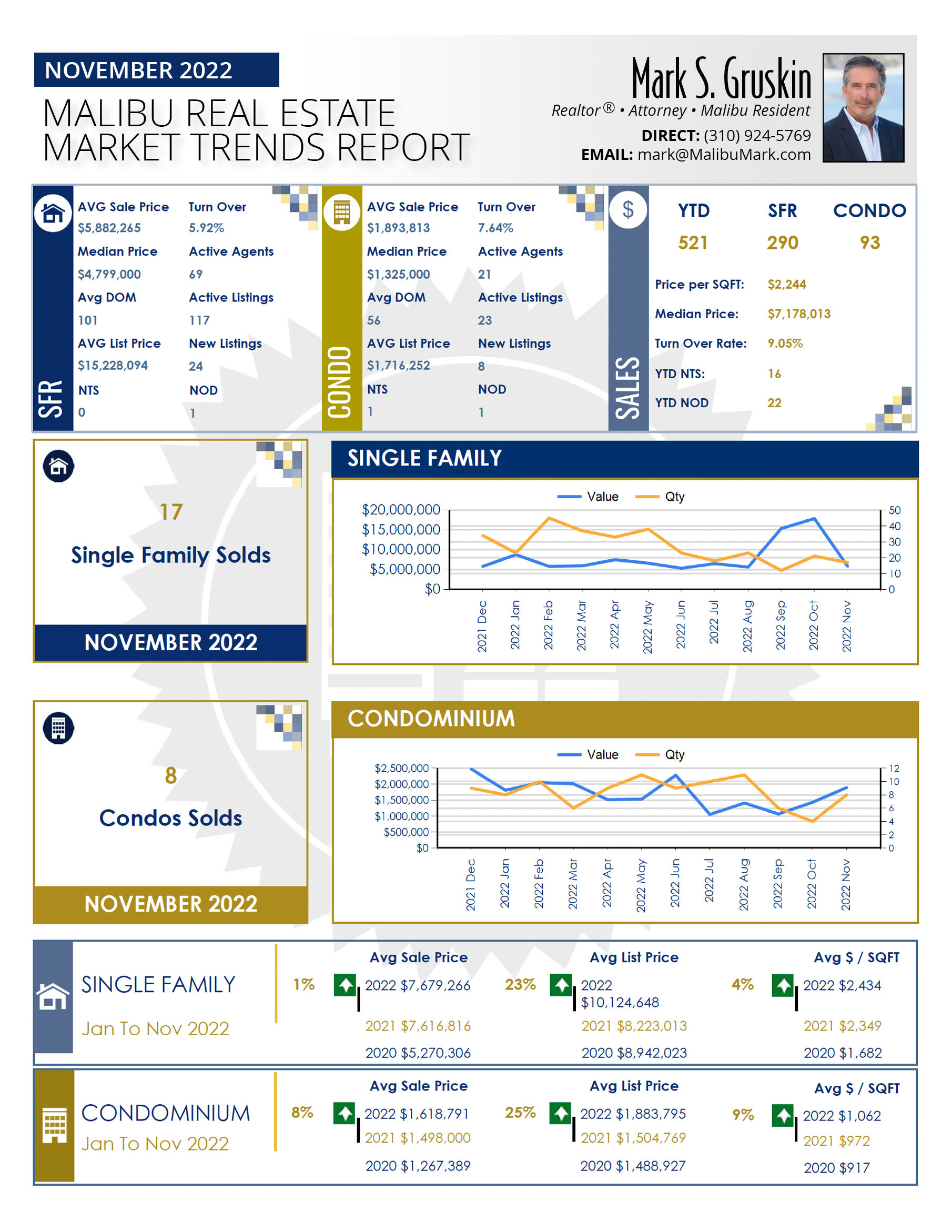 Ready to Search for Malibu real estate?
Looking for a luxury home can be difficult without the expert guidance of a local agent. When buying luxury Malibu real estate, you want to work with a top-tier agent who has your best interests in mind. If you need help finding luxury properties in the Malibu area, contact experienced local Realtor® Mark Gruskin to guide you in your search.