Hello and welcome to the WEA Micro Market report for the first quarter of 2021, which includes comparisons back to 2018.
It has been a wild ride navigating through the pandemic. There's been a significant amount of interference with the way we have traditionally transacted residential real estate business, such as the elimination of open houses, signing forms prior to entry, and wearing masks after initially being required to wear masks and gloves. Office meetings are now on Zoom and there have been little to no in-person interactions with agents or office staff.
The following quotes have directed how WEA moves through COVID -19 and back towards normalcy:

"You can't control what happens, but you control how you respond."
Judging by our results with increased sales and fine-tuning how we do business, it is clear that WEA has responded appropriately to achieve success for our clientele.
"The world belongs to the fast, not the big."
Although we are small in the world of residential real estate, we were able to pivot quickly and head in the right direction. In light of COVID-19, we have done just that and we believe we have done this better than our competitors. Our personalized one-on-one service has proven to be what our clientele prefers.
We will continue to respond quickly to our changing world and look forward to seeing you all in person in the near term.
Please look at the zip codes of interest to you to see how they have performed. Our statistics do not come from the MLS, but from all recorded full transfer grant deeds of $1M and above.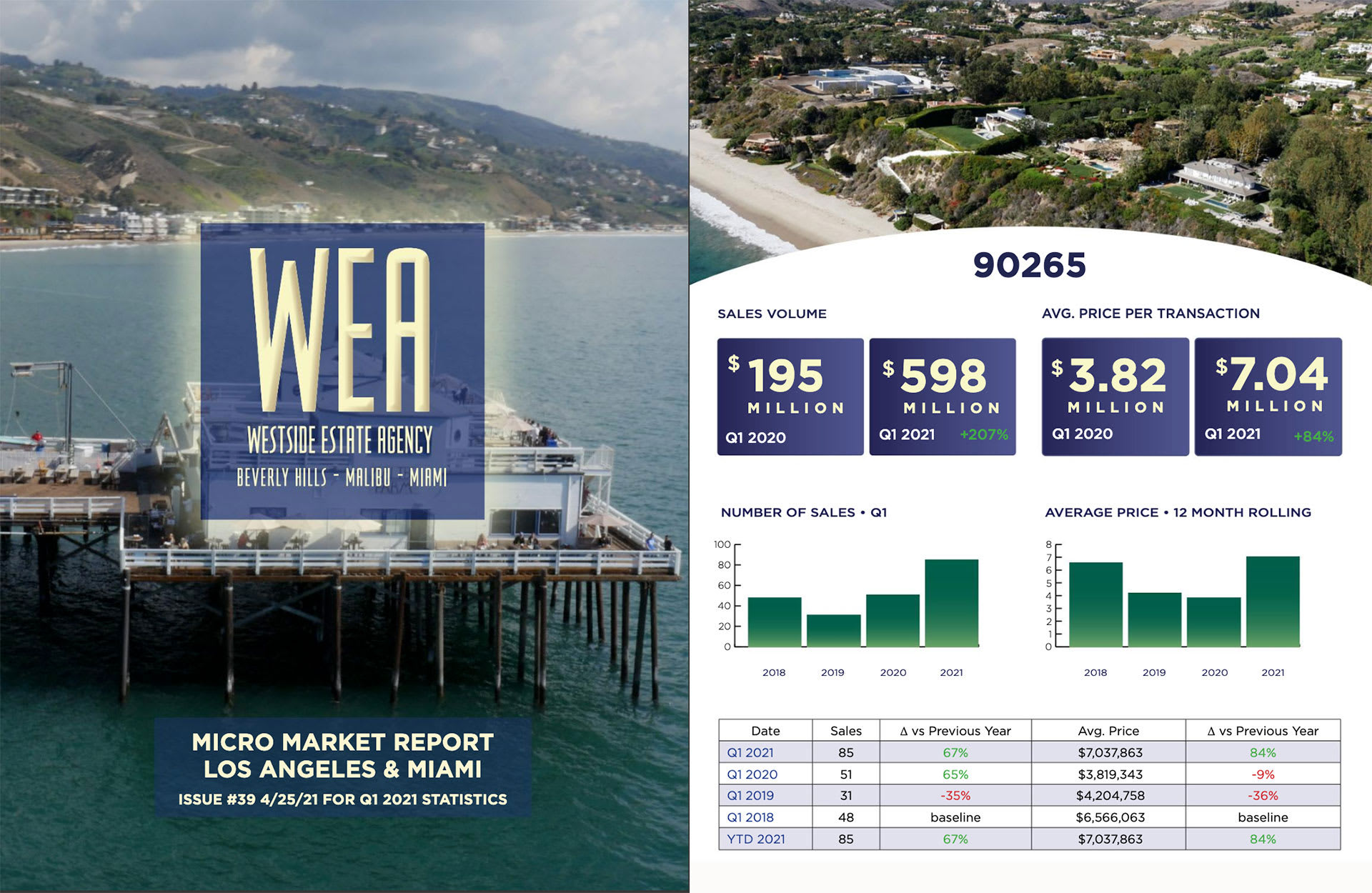 Click here to read the WEA Micro Report
About Mark S. Gruskin
Partner, Westside Estate Agency, LA's premier luxury real estate firm.
My goal is to give every client insightful and intelligent advice, get them the best value possible, and serve professionally and with the utmost integrity. My office is conveniently located in the center of Malibu at the Country Mart right across from the Malibu Theater. Stop by and say hello!
Let's Talk
If Malibu is where you live or would like to live, then give me a call, and let's talk real estate!