Are you thinking about making a move to Malibu? When looking at
Malibu Road
beach homes, it's crucial to have a strong understanding of the real estate market before you make your move to this beautiful part of southern California. Take a closer look at the luxury real estate market in Malibu in 2022 to get a better idea of what your investment might look like and how you can be sure that you're securing a property that will fit your needs for a long time to come.
A buyer's market in Malibu
Like many areas across the country, Malibu saw rapidly-increasing real estate prices amidst hot demand for stunning luxury homes throughout much of 2020 and 2021. Over the past two years, many people have embraced considerable changes in their plans. They don't want lives they have to escape from. Instead, they've moved to areas where they can find the incredible luxury and relaxation they have always wanted. As a result, Malibu has become an incredibly popular housing location. Blue skies, beach locations, and a stunning quality of life: what's not to love? As a result, the real estate market in Malibu quickly saw immense demand, and demand stayed high for some time.
However, that hot housing market generally cannot last forever. Eventually, demand will quiet. Prices can rise so high that homes in the area are no longer affordable, even for buyers who can afford to spare no expense.
Recently, the Malibu Road real estate market has shifted towards a buyer's market. While the
median price
of single-family homes in Malibu still sits high at around $4.3 million as of July 2022, this is an 11.3% decrease from last year. Instead of sellers setting the price for Malibu homes, buyers are finding homes more affordable. For you, as a buyer, that can mean several things:
Now could be the perfect time to start your search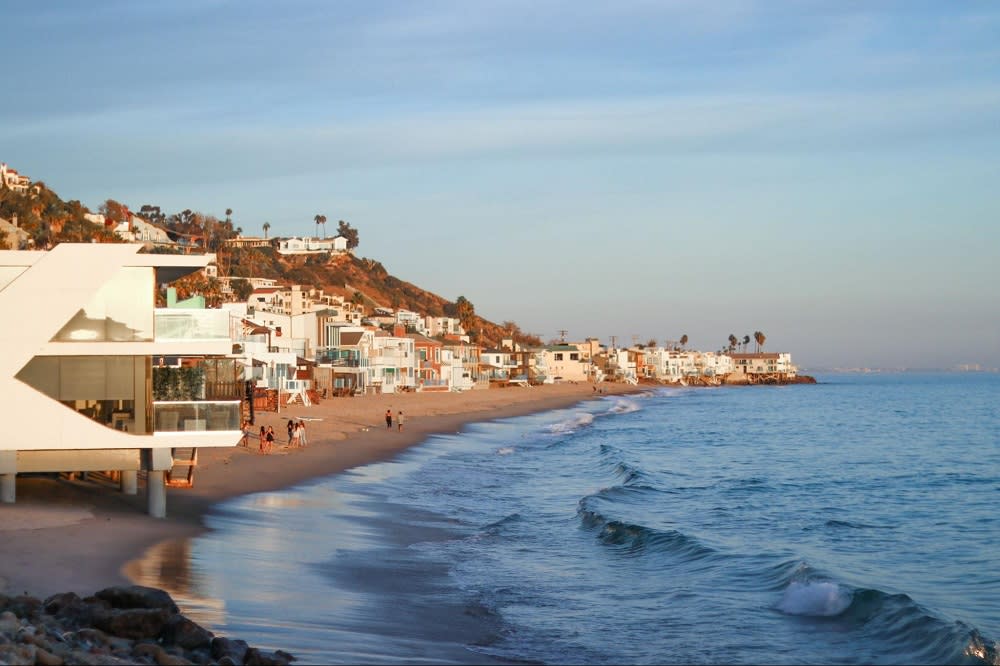 Photo courtesy of Unsplash
In a buyer's market, supply outstrips demand. That means that, in general, you will have an easier time finding a luxury Malibu home that fits your needs. Now could be the time to
start the search
for your beach house in Malibu Road.
In a buyer's market, properties are generally more affordable. They may stay on the market longer, so you'll have more time to explore properties and find one that truly fits your needs.
More investment opportunities
In a buyer's market, you can choose to invest in luxury property throughout the Malibu area with the hope that the property will continue to appreciate in value in the future. With tourists headed back to many areas, you could find it easy to rent out oceanfront property in Malibu Road. You could also invest in long-term rental properties or choose a luxury investment property where you can enjoy all the benefits of Malibu for yourself.
The quieting real estate market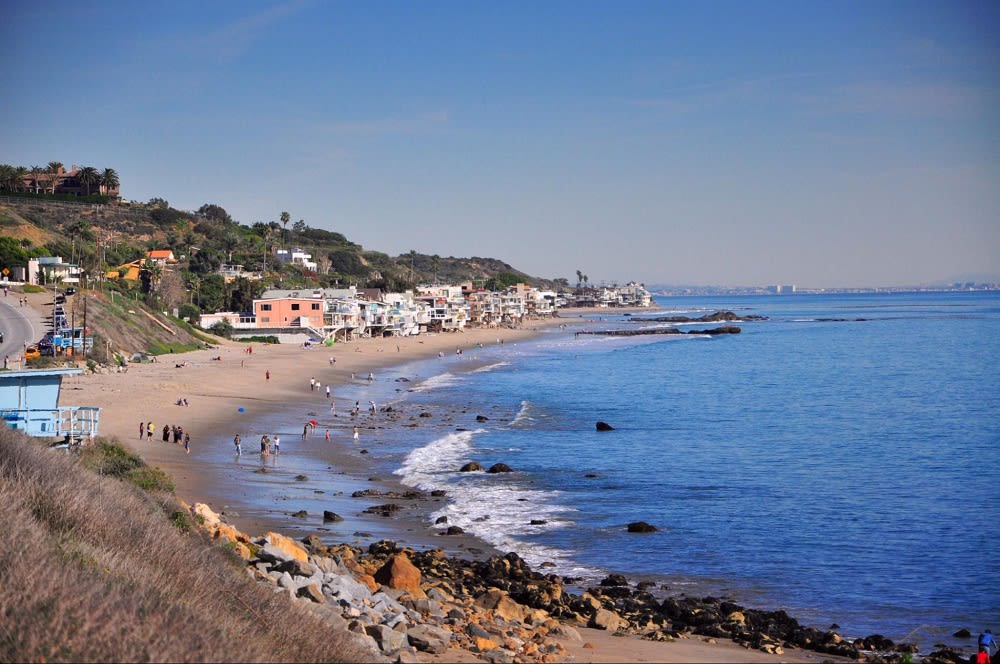 Photo courtesy of Shutterstock
Recently, a one-bedroom home in Malibu hit the Point Dume real estate market for
over $18 million
. Interested buyers flooded into homes for showings. Bidding wars drove up the price of this exclusive property.
Now, things are quieter. You might find yourself with much less competition as you move toward buying a luxury property. Now, prices seem to be dropping. More homes are available, and you may not have to fight as much of a bidding war to find the property of your dreams.
For many buyers, this can make the process of buying a luxury home in Malibu much less stressful. In a buyer's market, you do not have to worry as much about jumping into a property that fits your needs the moment you can find one. Instead, you can decide based on the factors that most impact you long-term. Does the property really fit your needs? Does it have the amenities you're looking for? When you look at that property, can you see yourself living there? If so, you'll likely have more time to decide—and, ultimately, to make that purchase on your timeline.
You may have more room to negotiate
In a seller's market, buyers have fewer options for negotiations. If they didn't meet all of the seller's terms, the sellers likely had other potential buyers ready to jump on the purchase without a hitch.
Now, you may have more room to negotiate. Are there repairs you would like to see made to the property before closing? If so, you may be able to negotiate to have the seller take care of those repairs before you prepare to move in. Do you want the seller to pay closing costs? Are you hoping that they will come down a little on the asking price? All of those things may be in reach now, whereas just a few months ago, it would have been much more challenging to conduct those negotiations.
Is the Malibu real estate market in danger of crashing?
With home prices hitting record highs across Southern California in recent years, many people have wondered if the real estate market is in danger of crashing. In a crash, home values may drop abruptly. Right now, a drop in home prices could be considered a correction, thanks to the high cost of housing in recent years.
However, before you decide to wait to buy luxury Malibu Road real estate, consider the potential changes in the market, what might be driving them, and what long-term impact they might have.
The market naturally goes in cycles over time
The real estate market is constantly in flux. One year, it may be a buyer's market. The next may be a seller's. That ebb and flow in real estate is natural. Home values may also change over time. Sometimes, your home's value may increase by leaps and bounds, as it has over the past couple of years. During other years, however, the value may decrease slightly.
Real estate, in general, tends to be a solid investment. Real estate prices rarely crash completely and stay down. If you're looking for a fast turnaround on a Malibu investment property, now might not be the ideal time for that investment.
Rising interest rates
and shifts in demand for property may make it more challenging to sell the property for as much as you put into it initially.
On the other hand, if you're looking for a longer-term investment, Malibu Road real estate typically remains highly sought-after. The Malibu area is seen as the height of luxury: beachfront living, opportunities to explore, and stunning homes filled with every amenity you can imagine. Those homes will ultimately retain their value and high demand.
Price corrections may occur on current overpriced homes
Before investing in real estate, look at the home's projected future value. If the house is very overpriced and placed on the market by sellers hoping to take advantage of the housing bubble, chances are, the home's value will correct slightly in the near future. On the other hand, if you're buying Malibu Road real estate that fits into your price range and budget, you'll be able to ride out that price correction and ultimately start to build equity in your Malibu luxury home again.
Market uncertainty can offer long-term investment opportunities
Whenever there's uncertainty in the market, many buyers will pull back from making purchases. They may prefer to hold on to their existing assets and wait before making major purchases.
However, that overall uncertainty could mean greater investment opportunities for individuals who are willing to accept the potential risk. Investing in Malibu real estate, whether you're interested in purchasing a property to rent out or the ideal luxury property for your family, could offer immense opportunities for long-term financial gains. During periods of market uncertainty, you may be able to take advantage of the drop in prices for long-term financial gain.
Is it the right time for you?
For many buyers, now is the ideal time to invest in luxury Malibu Road real estate. With property values slowly starting to come down in an effort to correct after a hot market over the past couple of years, many sellers are very motivated to move their properties.
If you're interested in investing in the gorgeous properties along the coast of magnificent Malibu,
Mark Gruskin
, real estate agent and attorney, will be your expert guide.
Mark
is one of the nation's top agents, and his results-driven approach is sure to find you the perfect property in this beachside oasis.
*Header photo courtesy of Shutterstock