From stunning luxury waterfront properties to hidden gems and nearby shopping, Point Dume's location upon its glorious stretch of coastline is a buyer favorite for many reasons. When you're considering a home purchase in this area, review the information below to ensure the move will be a good fit. Then, follow the expert tips from Realtor®
Mark Gruskin
for a successful home-buying process.
Overview of Point Dume
Point Dume is a seaside neighborhood in Malibu that's much sought-after for its location on a high bluff, providing residents with gorgeous views of the coast. As most of the properties are owner-occupied, the quiet community has a residential and private energy. With high-profile residents like members of the Red Hot Chili Peppers and more, those looking for houses for sale in Point Dume should expect a real estate market to match.
With a
median sale price
of $9.344 million, buyers looking in Point Dume should have a solid financial plan in place before starting their search. Although the area is quite exclusive, with only a few homes on the market at once, listings sell in good time, with a median of 36 days on the market.
Point Dume provides plenty of amenities, most notably its beach. Families interested in Point Dume homes can rest assured they'll find a school that's perfect for their child, as there are several highly-rated schools nearby to consider. Point Dume Elementary School and Malibu High School are great options offering an education from kindergarten to twelfth grade.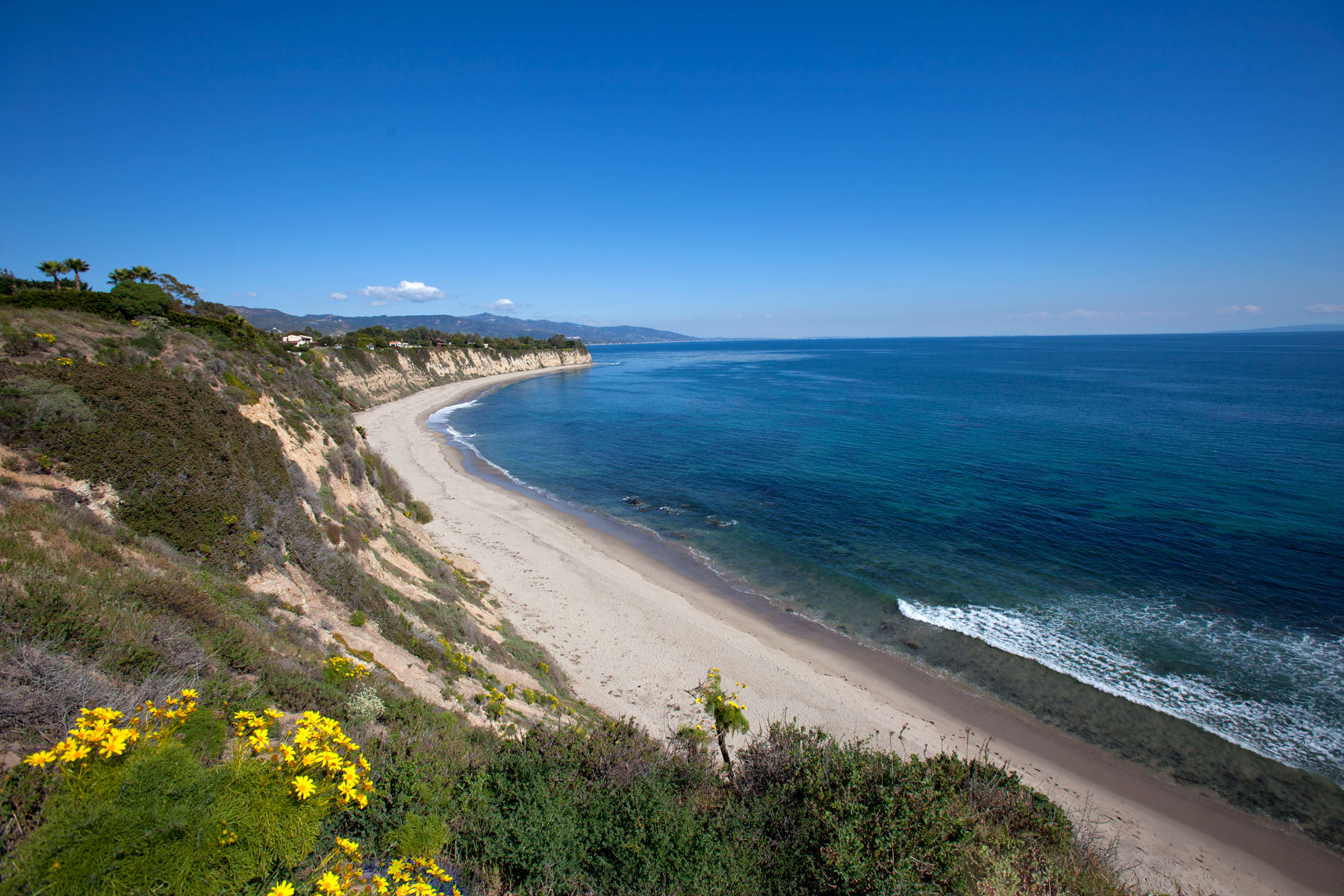 Point Dume Nature Preserve. Photo Brad Stanley
Point Dume State Beach
Residents looking for even more coastal views can head to the Point Dume Headlands Park and Beach, which features adventure-worthy natural attractions like rocky coves, headlands, cliffs, and plenty of beach access to swim, surf, snorkel, and more. Visit between December to April to watch California gray whales migrate for the winter, then visit the Point Dume Nature Preserve for even more views. Visitors who stay on the ascending trail can captures views of the entire Santa Monica Bay, the Inland Santa Monica Mountains, and Catalina Island.
Point Dume Village
Whether looking for a place out to eat, somewhere to shop, or restocking the fridge, nearby Point Dume Village is the one-stop shop for residents' needs. Stop by Pavillions for grocery essentials or at Lily's Malibu for the best burritos in town. Order breakfast plates like the chilaquiles with all the sides or the loco breakfast burrito loaded with bold flavors for day-long fuel. This spot also serves lunch, with entrees like the chile relleno plate. Those looking for more of a French flavored baguette style sandwich, delicious coffee or dessert can visit Le Café De La Plague next door or explore the other services in the area.
Home buying tips
With a better understanding of what buyers searching for houses for sale in Point Dume can expect, you're ready to start the home buying process. Working with an experienced agent who is local to the area ensures buyers have the widest access to listings on and off the market. Be sure to visit the property and neighborhood in person to make sure it's the right fit, and get to know the nuances of the different streets on the Point including those with the coveted beach key to the private surfing coves of Little Dume.
Work with an agent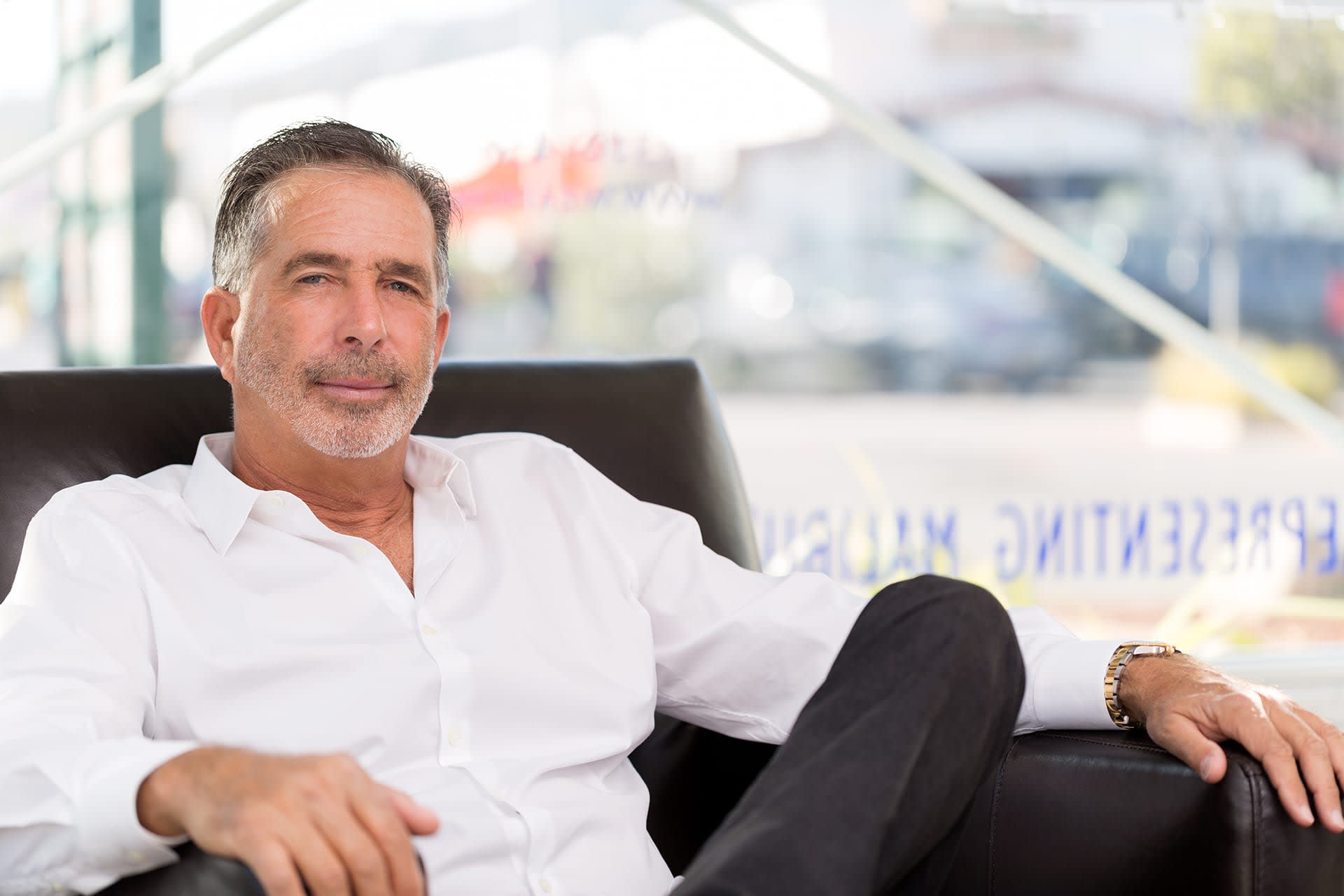 Mark Gruskin, WEA Malibu Cross Creek Office

Buyers have everything to gain when working with a local agent. For one, an agent who is local to the area will already understand the local market trends, which they'll use to help you time and price your offer competitively. They'll also have the broadest access to listings in the area and can use this information to schedule showings for properties that align with your goals. Overall, this saves buyers time and stress trying to research a location or find a home themselves.

Additionally, an agent will help you write an offer letter that will compete with other buyers in the area, then will negotiate on your behalf with sellers. With their skills and expertise, they'll provide guidance based on experience and reliable information to lead you through the closing steps. A local agent will also have connections to best professionals you may need during the buying process, such as an architect, expediter, home inspector, septic inspector, homeowners insurance company, and/or mortgage lender.
Get pre-approved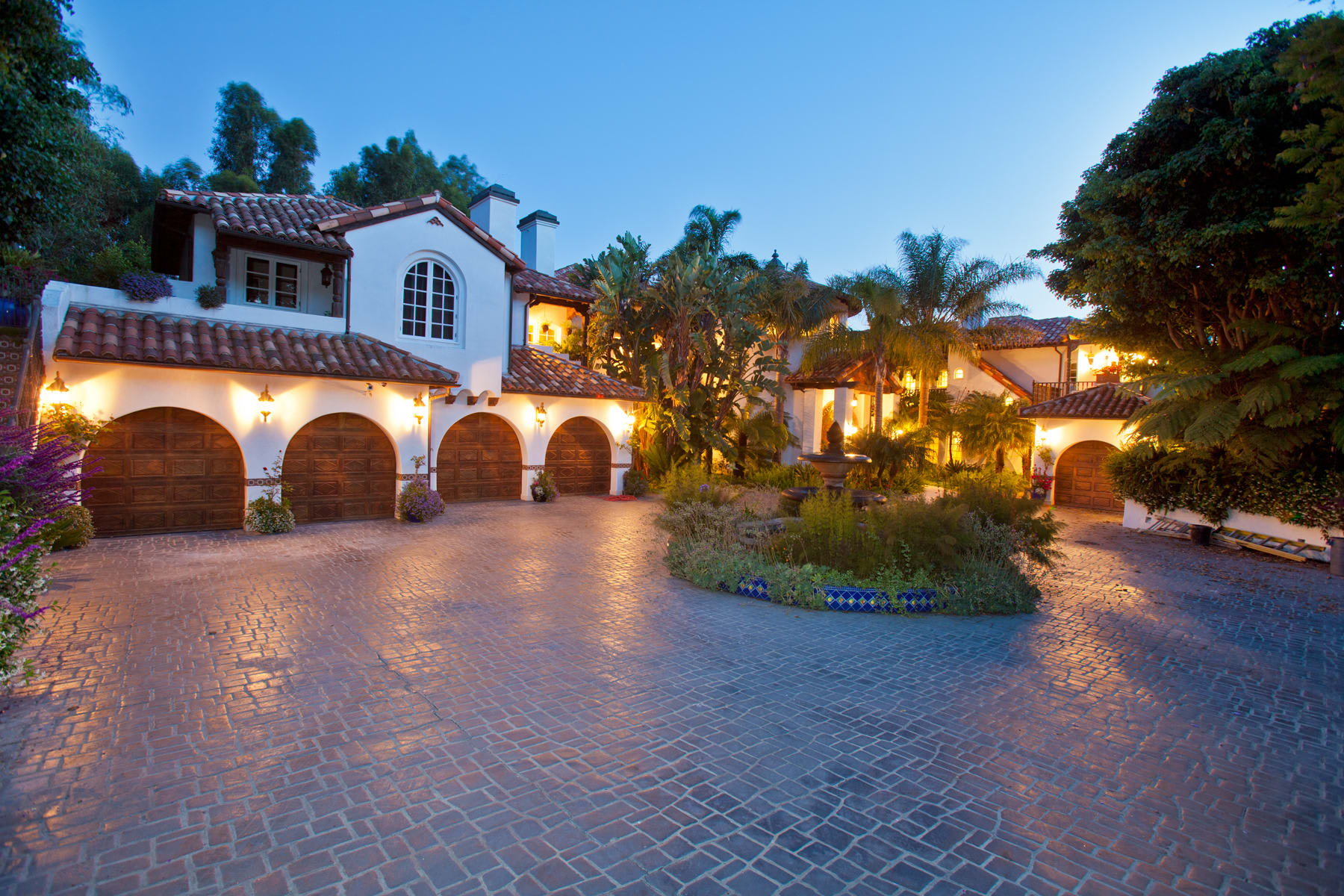 Mark Gruskin SOLD! Whitesands, Point Dume
Those who plan on financing Point Dume homes with a mortgage should get pre-approved for a loan before starting their search. Buyers should set time aside for a pre-approval, in which a lender will conduct an extensive review of various financial factors, like your income, your credit score, your assets, and the property type you're interested in, to determine the type of loan you're eligible for. Having a pre-approval (not just a pre-qualification) helps you narrow down your home search, shows sellers you're serious about an offer, and saves you time in mortgage finalization.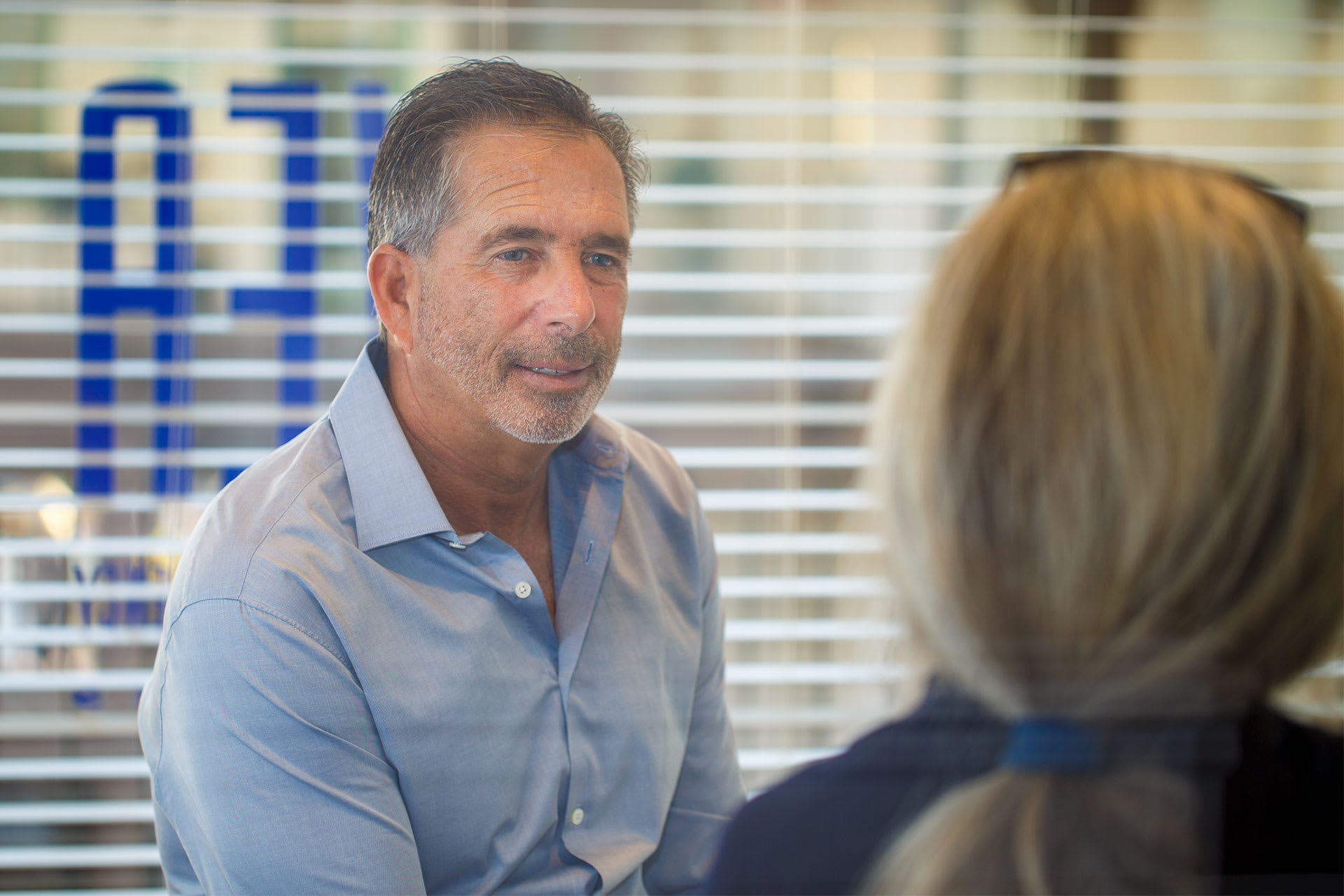 Mark Gruskin at WEA Cross Creek Malibu Office
Visit in person
When starting the home search, be sure to visit your options in person. While viewing properties in their online listings is valuable in understanding the options available to you, only through an in-person visit can you decide if the area is truly a good match. Pay attention to neighborhood details like street traffic, noise level, and home types. Of course, pay attention to the property's condition and design. An agent can help point out any potential red flags, as an in-person tour provides an up-close look at areas that may not have been noticeable from a photo.

Then, explore the surrounding community for nearby amenities and services. Areas like Point Dume offer a balanced mix of essential services like schools, grocery stores, and health care services while also offering entertainment spots like shopping and outdoor recreation. Stay firm on what you need, know when to be flexible, and don't get discouraged searching in this tight knit and much sought after market.
Ready to search for Point Dume real estate?
The calm oceanside living that Point Dume offers makes it an appealing Malibu neighborhood for buyers seeking a seaside oasis. While impressive properties and views to match keep prices high in the area, buyers should prepare for the home-buying process by partnering with a professional and always visiting a home in person. When you're ready to start your real estate journey, contact trusted local Realtor®
Mark Gruskin
to guide you in your
search
.

*Header photo courtesy of Mark Gruskin SOLD! 7052 Dume Dr., Malibu.