There's an undeniable allure about beach living. In an environment like
Malibu
, with its mystique and relaxed coastal energy, along with the premier amenities and privacy it affords, you begin to understand there's truly nothing else that compares. Known for its Mediterranean-like climate, a
21-mile coastline
of calming Pacific Ocean, golden sand beaches, a mountainous backdrop, and warm California sunshine overhead, Malibu is both serene and breathtaking.
Malibu is synonymous with luxury living, and the locals here enjoy a pace of life that's different from other beach communities. For those fortunate enough to
call Malibu home
, there are many reasons to showcase your spectacular property. But if it's in need of a little sprucing up, here are some design ideas to make your luxury Malibu beach home stand out.
Reflect the beauty of the surroundings
Incorporating a color palette that reflects the environment and simple beauty of Malibu is a design idea that will help keep your home looking timeless and classic. Soft colors that you admire from the shore can be brought inside to inspire the same calm you feel as you stroll along the sandy shores of Malibu.

Pale or muted wall colors, for instance, allow for fixtures or unique furniture to stand out and shine. A lighter color palette gives way for increased natural light to take center stage and illuminate the beauty of your luxury Malibu home.
Incorporate pops of color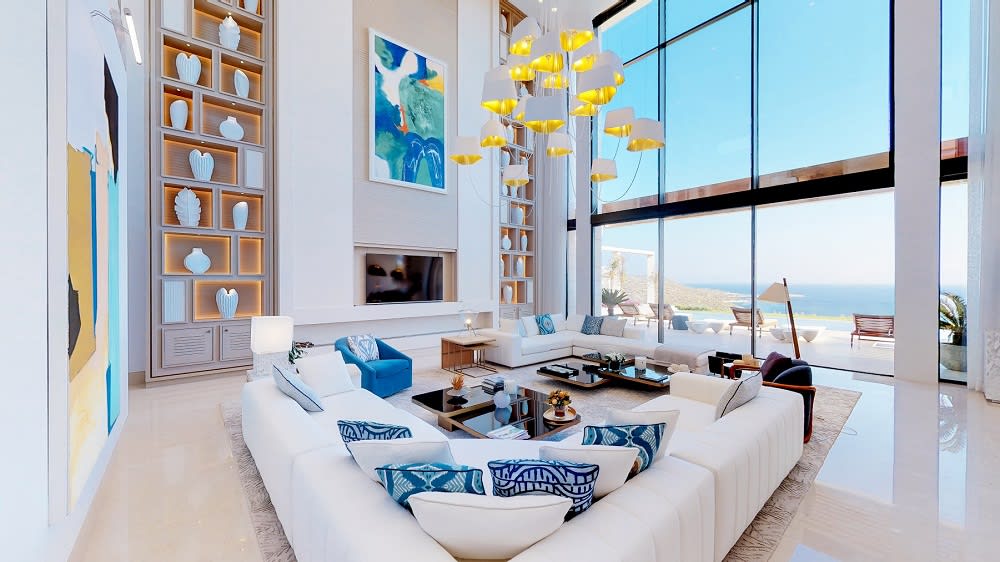 Photo courtesy of Unsplash

Using calmer hues throughout your home doesn't mean you can't feature pops of color in your beach home's interior. Find ways to get creative. Incorporate color through a series of pictures on the wall, with a large colorful furniture piece that creates a focal point (think coral color entry table), or through something as simple as a few couch cushions or a bright set of placemats in your dining room or kitchen.

Using color judiciously will help balance the look of your home and give it the charm and personality you desire. With a variety of coastal-inspired colors to choose from, from coral to navy and yellow to jade, bursts of color throughout your beach home can add an extra layer of elegance and sophistication to your already magnificent home.
Fixtures that stand out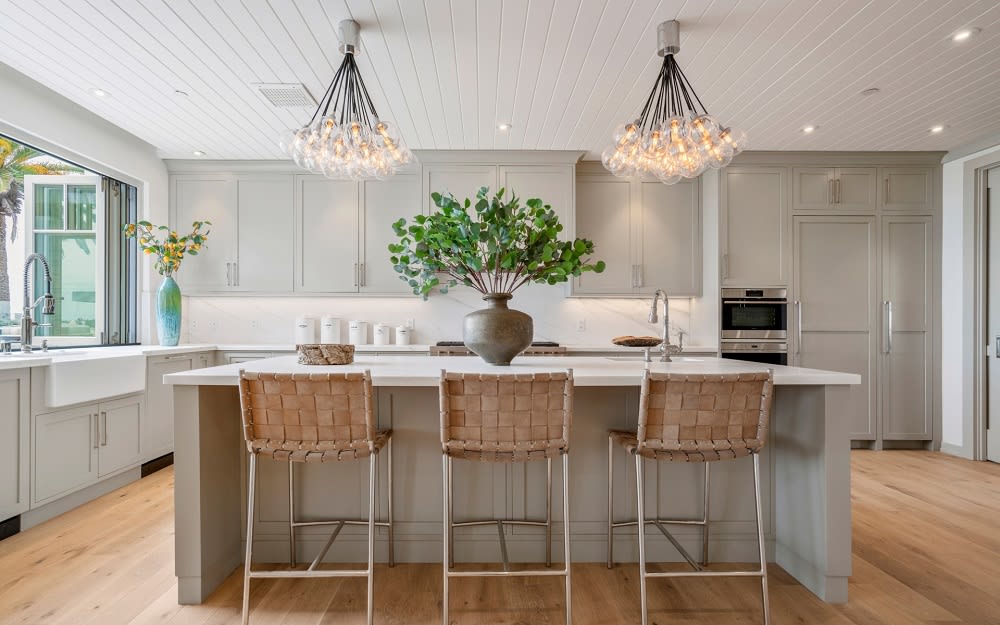 Photo courtesy of Shutterstock

Much the same way light can create a mood, fixtures and accents throughout the house can inspire an aesthetic. From bohemian to elegant, a home's design accents and fixtures help define a space.

Natural driftwood, wicker, and glass are all materials that illustrate coastal energy and look fabulous in Malibu beach homes. Tasteful and unique fixtures and design accents also create a focal point in any room.
A contemporary look
Heirlooms are wonderful, as they inspire memories and create a connection for days gone by. There's a large swath of people who love antiques, but when decorating your luxury Malibu Beach home, consider the look you hope to achieve and whether antiques — perhaps those with darker stain woods or more intricately designed accessories — will blend well into the more desirable contemporary look.

A marriage of antiques and contemporary may be a solution for those with pieces they simply love. Remember, the goal is to create balance and pare down rooms for Malibu's allure to shine.
Coastal wicker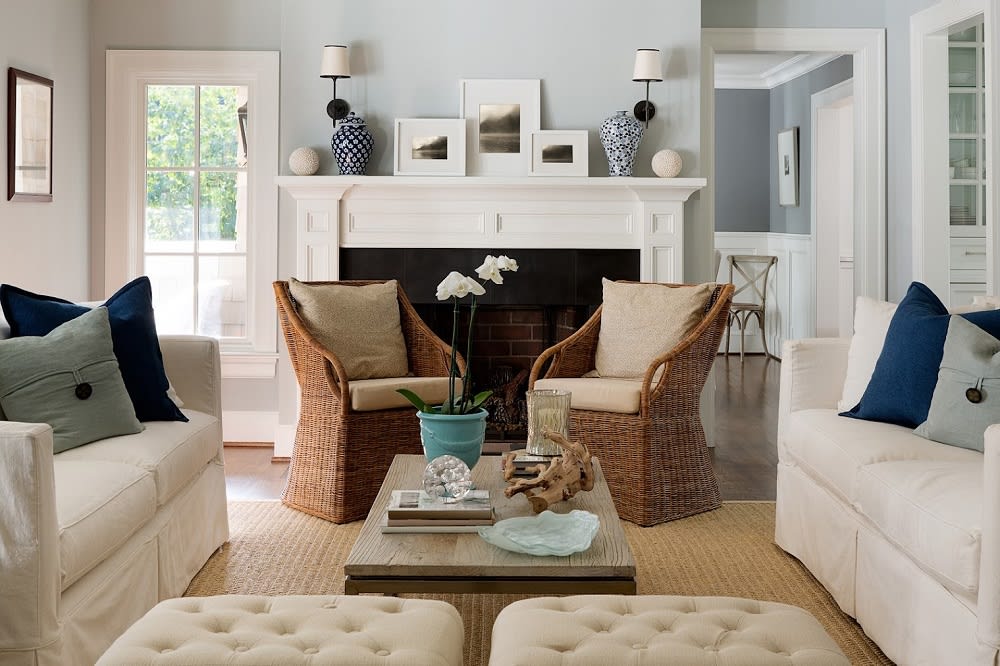 Photo courtesy of Shutterstock

Beautiful coastal decor often will feature textures and colors that can be both timeless and chic. Wicker or rattan furniture and design accents create a uniquely beachy vibe and are simple and sturdy while being easy to clean and maintain.

What's more, wicker and rattan are great kid-proof and pet-friendly options for the home when a white couch or chair simply isn't an option. Coastal wicker accents and accessories work just as well as larger furniture to create the desired look. Wicker baskets tucked under a sofa table, or dotted throughout your home, add a distinct coastal allure.
Bring the tropical allure inside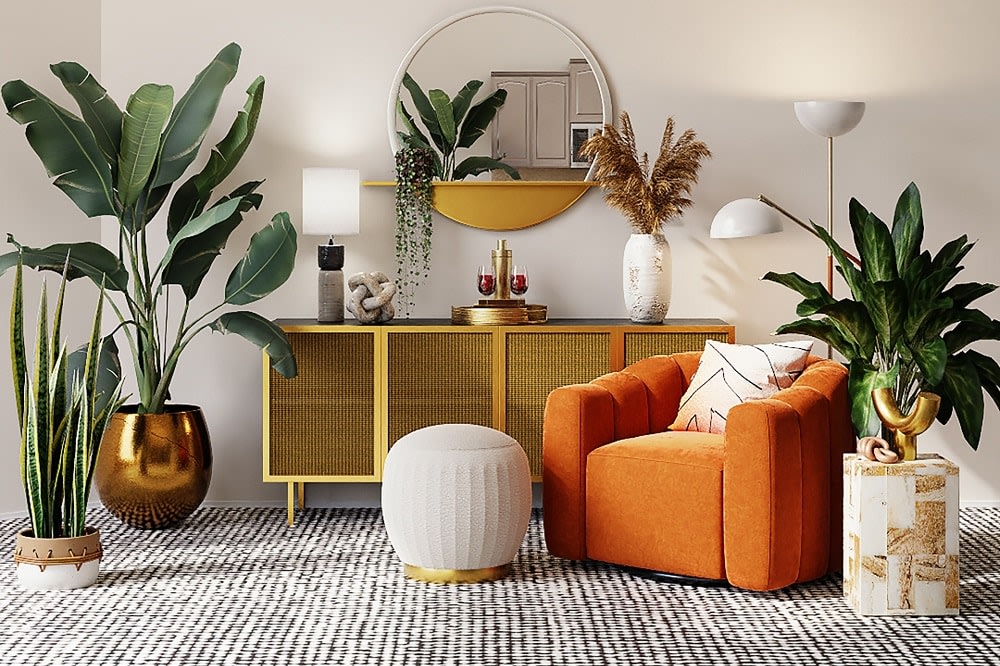 Photo courtesy of Unsplash

Bringing the luxury and allure of the tropics into your home is easy to achieve with some creativity and attention to detail. From lush plants to tropically themed wallpaper, there's a host of ways to mimic the appeal and feel of the tropics translated to a lovely and elegant interior.

Plants and tropical-themed elements are synonymous with sunlight and vacationing, and incorporating subtle nods to these will have you enjoying the same virtues year-round. Consider visiting a local nursery to find foliage that is both easy to care for and will thrive in an indoor environment. Local artisans can also be helpful if you're on the hunt for the perfect and most unique tropical accents to adorn your home.
Fun Decor and images
Your luxury Malibu beach home should also reflect fun and personality, and what better than adding elements of your preferred hobbies and interests into the mix. Colorfully airbrushed surfboards are not only functional but are one-of-a-kind design accent that tie nicely into the beach home aesthetic.

Fill up empty space on a wall with colorful, coastal-themed images. Include things like nautical symbols and flags, fish, and aerial beach views. Finding the right pictures and art to accent your home will add a unique energy and personalize the look of your home.
Don't forget your outdoor space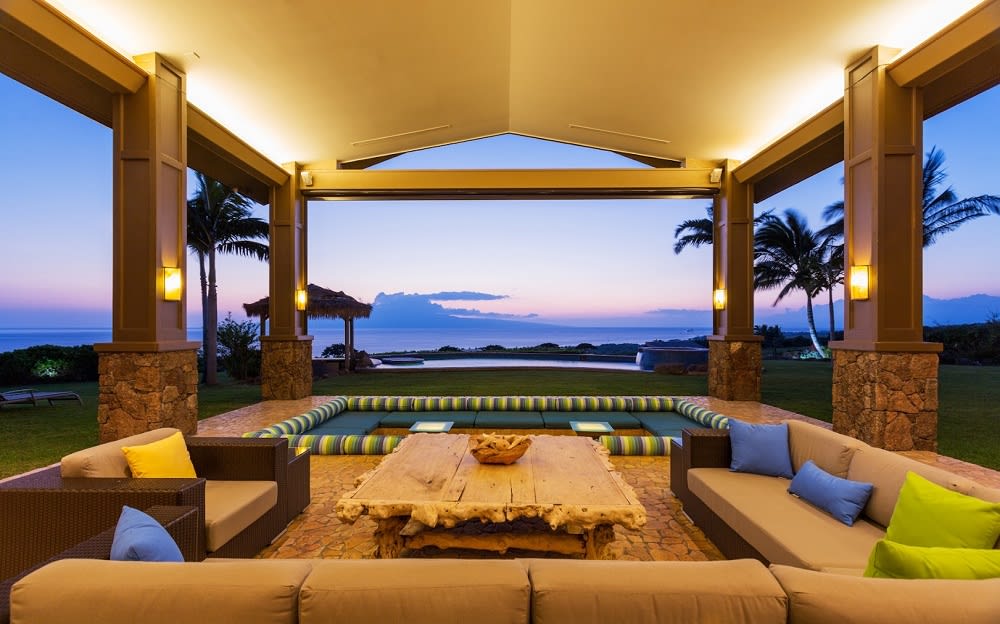 Photo courtesy of Shutterstock

With as much care and attention as you put into your home's interior, don't forget to spruce up the outdoor space and take advantage of the luxury and beauty surrounding you. After all, living in Malibu affords you endless opportunities to enjoy the sunshine and the breeze off the ocean.
Adding functional and tasteful patio furniture to your outdoor living space will have you and your guests enjoying the best of what Malibu offers. Outdoor furniture helps elevate the coastal look and elegance of your luxury home.
Are you looking to buy or sell Point Dume real estate, Broad Beach real estate, or Malibu luxury homes? Contact Malibu real estate agent
Mark Gruskin
for expert guidance. As one of the top 1% of realtors across the nation,
Mark
brings a dedication to personal service and professionalism to every aspect of the real estate journey.